Sprachlich
Hoerspielprojekt.de - Werde zum Hörspielsprecher
Wort Suche.com: Kreuzworträtsel Hilfe : Kreuzworträtsel Lexikon
23 Jahre/FH Potsdam/Interfacedesign Der feine Unterschied Wo liegt der Unterschied zwischen Ironie, Sarkasmus und Zynismus? Von vielen Leuten – unter anderem auch von dieser freundlichen Dame – werden diese Wörter oft synonym gebraucht, doch das sind sie keinesfalls, wie ich heute ermittelt habe.
Der feine Unterschied · Julian Stahnke
Interaktiver Rechtschreibtest - beherrschen Sie die neuen Regeln?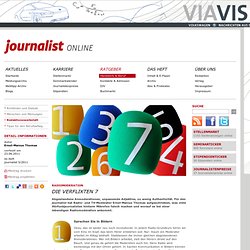 Okay, das ist weder neu noch revolutionär. In jedem Radio-Grundkurs hören wir vom Kino im Kopf, das beim Hörer entstehen soll. Nur: Kaum ein Moderator arbeitet im Alltag bildhaft. Stattdessen die immer gleichen abgestandenen Anmoderationen.
Radiomoderation – Die verflixten 7
Netzwerk Mediatheken in Deutschland: Datenbanken
Pop, Pannen, Promille - O-Ton-Charts - Comedy
Startseite
LTB-Cover mit Schussgeräusch Die Lautmalerei nimmt, vorrangig in Comics, eine große Rolle bei Disney ein. Dabei handelt es sich um die schriftliche Darstellung eines Geräusches oder Ausrufes als sogenanntes Schallwort. Gerade in den deutschen Übersetzungen sind, initiiert u. a. von Dr. Erika Fuchs und Peter Daibenzeiher, vielgestaltige und oft sehr fantasievolle lautmalerische Umschreibungen zu finden.
Lautmalerei – Duckipedia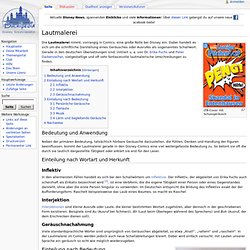 The cure for writer's block is simple. Just erase all the limiting beliefs and negative emotions which are blocking your writing. For more information on those, read my page on What is Writer's Block? and then come back here. (There's a link at the bottom of the page to bring you back here.) So, now that you know what causes writer's block, let me tell you about its cure.
Cure for Writers Block - www.fiction-writers-mentor.com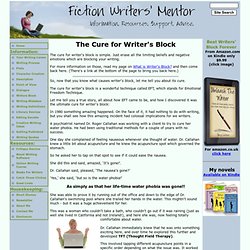 Zwiebelfisch: Werbung mit Spliss Sprachliche Unsicherheiten und Fehler sind menschlich. Im Alltag sind sie daher verzeihlich. In der Werbung hingegen sind sie nichts anderes als ein Zeichen mangelnder Professionalität.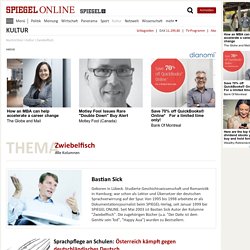 Zwiebelfisch - SPIEGEL ONLINE - Nachrichten
Liste von Charaktereigenschaften