MANipulations
Open your eyes and look up - Chemtrials (Geo-engineering)
Exposing Earth's dark underbelly of no-touch torture and slow-kill, Kansas man courageously battles to win his case for others, especially secretly forced brain implanted children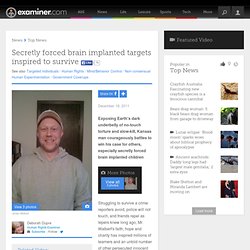 Secretly forced brain implanted targets inspired to survive - National Human Rights
Does THIS LOOK like a NORMAL Sky? "YOU HAVE TO SEE THIS PLEASE SHARE"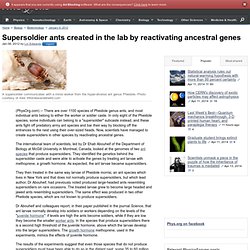 Supersoldier ants created in the lab by reactivating ancestral genes
(PhysOrg.com) -- There are over 1100 species of Pheidole genus ants, and most individual ants belong to either the worker or soldier caste. In only eight of the Pheidole species, some individuals can belong to a "supersoldier" subcaste instead, and these ants fight off predatory army ant species and bar their way by blocking off the entrances to the nest using their over-sized heads.