Inspiration
Histórias com M - Ruben Semedo. Robertmontgomery. The Phraseology Project - Gold Rush. From up North | Design inspiration & news. What are you working on? Girlfriend.
Email Marketing and Email List Manager. AvideDesigner.
Site Perso - Inspirations
Artskills. ViaComIT. Ton prochain T-shirt se trouve sur Grafitee | T-shirt. Designlov. Design You Trust – Social design inspiration! 35 Perfect Examples Of Branding Design. First impressions are a must, expessially for brands.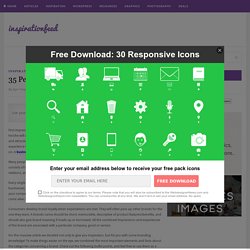 When a person is first introduced to your company he/she will conclude a quick judgement about your brand. For this reason creating a memorable, elegant, and attractive logo is very important. In todays fast moving world it's vital to create a memorable experience through design. By doing so a potential customer will be able to recognize your company later on. Design work life ? cataloging inspiration daily. Sane - Darren Firth - Design and Art Direction.
---