Sedlex27
Jam Urbina
fleeting, errant contradiction.
Want to Improve Your Attention? Wear a White Coat
The power of 'enclothed cognition': how what you wear affects how you think. It's surprising how much simple movements of the body can affect the way we think. Using expansive gestures with open limbs makes us feel more powerful, crossing your arms makes you more persistent and lying down can bring more insights (read more here: 10 Simple Postures That Boost Performance ). So if moving the body can have these effects, what about the clothes we wear? We're all well aware of how dressing up in different ways can make us feel more attractive, sporty or professional, depending on the outfit, but can the clothes you wear actually change cognitive performance or is it just a feeling? Adam and Galinsky (2012) tested the effect of simply wearing a white lab coat on people's powers of attention.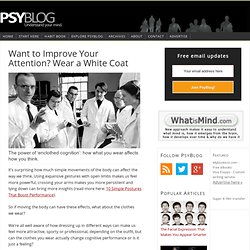 Even though I consider myself a relatively sane, stable person — more or less — it's undeniable that if I have decided to pursue you romantically, I pretty quickly lose all grip on reality and become this foaming-at-the-mouth bridge troll who just wants to follow you around everywhere. It's not my fault! It's just that you're so pretty, and so great, and I'm just trying to romance/charm you with my relentless stalking.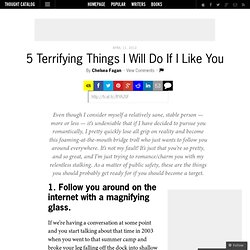 5 Terrifying Things I Will Do If I Like You
There is something special about the tricks and tips people come up with to turn old or useless objects into something fresh and useful. Turning an old gadget or piece of furniture into something completely new is a great way to extend its life, and here are some of our favorite conversions from the last year. Top 10 Ways to Turn Your Retired Gadgetry into the Technology of the Future With the rapid progression of technology each year, it's easy to accumulate a pile of obsolete gadgets that you just can't bear to get rid of. Here's a few of the best ways you can still get use out of those gadgets and repurpose a pile of what might otherwise end up in the landfill.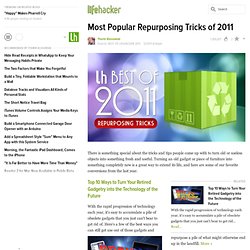 Experiments - Explore your results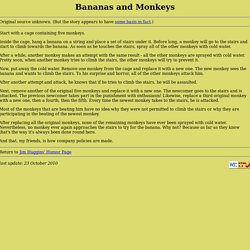 Original source unknown. (But the story appears to have some basis in fact .) Start with a cage containing five monkeys.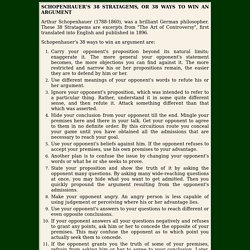 Arthur Schopenhauer (1788-1860), was a brilliant German philosopher. These 38 Stratagems are excerpts from "The Art of Controversy", first translated into English and published in 1896. Carry your opponent's proposition beyond its natural limits; exaggerate it. The more general your opponent's statement becomes, the more objections you can find against it. The more restricted and narrow his or her propositions remain, the easier they are to defend by him or her.
By Tabi , on June 26, 2010 This wonderful work has done by a very talented Belgian painter, illustrator, portraitist, caricaturist and photographer Ben Heine . This creative artist was born in Abidjan, Ivory Coast. He Studied graphic arts and sculpture and I also have a degree in journalism.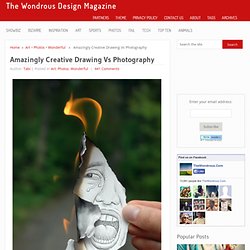 If you've ever been convinced by a salesperson that you truly wanted a product, done something too instinctively, or made choices that seemed entirely out of character, then you've had an idea planted in your mind. Here's how it's done. Note: We've gotten a lot of emails about how to do this in specific situations. Although some of those situations have been legitimate, this post was written to teach you to detect these tactics rather than use them on others. If you want a good way to convince people to do what you want that doesn't involve the dark side of manipulation, read this .