Authentic listening material
Archive index | Backdoor Broadcasting Company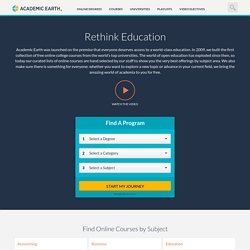 Academic Earth believes everyone deserves access to a world-class education, which is why we continue to offer a comprehensive collection of free online college courses from the world's top universities. And now, we take learning outside the classroom with our original series of thought-provoking videos, designed to spark your intellectual curiosity and start a conversation. Watch, learn, share, debate. After all, only through questioning the world around us, can we come to better understand it.
hear you are --- [murmur] Toronto
Soundmap of London canals and minor rivers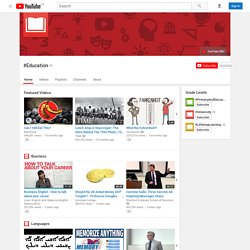 MIT Understanding Lasers and Fiberoptics full course by MIT Lasers are essential to an incredibly large number of applications. Today, they are used in bar code readers, compact discs, medicine, communications, sensors, materials processing, computer printers, data processing, 3D-imaging, spectroscopy, navigation, non-destructive testing, chemical processing, color copiers, laser "shows", and in the military. There is hardly a field untouched by the laser. But what exactly is so unique about lasers that makes them so effective?
Gabby Giffords and Mark Kelly Be passionate. Be courageous. Be your best.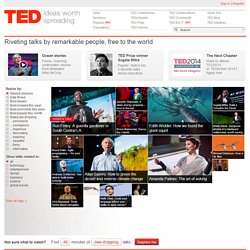 Today's Big Idea We are continually reminded wherever we turn (and by Big Think, perhaps, most frequently of all) of the fact that in technologically advanced nations the pace of life is accelerating. …Economic constraints have put pressure on businesses (and therefore their employees) to do more with less, and in less time. Simultaneously, tech companies are locked in a kind of arms race to make everyday living ever more automated and efficient, thereby enabling us to demand still greater productivity of ourselves. Yet one of the most significant contributions cognitive psychology has made in recent decades to our understanding of the mind is the idea that the mind uses two parallel systems of thinking: System 1 - the fast, intuitive, gut decision making engine, and System 2, its slower, more deliberate sibling.