B1
French Laundry at Home
Picture it: Mount Wolf, PA. December 25, 2000. It's Christmas morning, and I'm sitting in front of the Christmas tree in my parents' living room. My parents, my brother, his wife, and I each have a stack of gifts to open, but there's one present that is serving as quite the distraction (to me anyway). It's a book.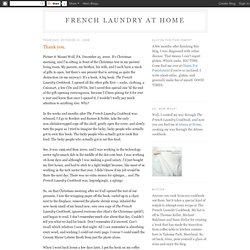 It's funny how we take so many things for granted not ever noticing how special or nice they may be. For me it's simple things like my mommas home cooking, having my brother or pappaw bring home fresh meat like deer, squirrel and rabbit or sitting around a table with my entire family laughing and enjoying good food. Here in Saudi for this dish I had to buy my rabbit from Carrefour and they sure are not cheap, but one good thing is they are huge compared to the ones we have back home. If you have never tried rabbit you are really missing out. The meat is so clean and pure white with no fat what so ever. Rabbit is very normal in Southern cooking and countries like Egypt and Italy also use the meat quite often in recipes.
Ya Salam Cooking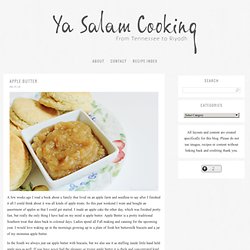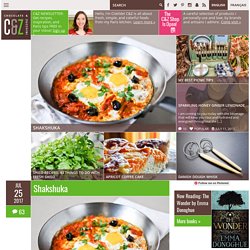 January 14, 2014 Where To Get Your Knives Sharpened in Paris A few months ago I read an interview with Yves Charles, owner of Perceval knives, whose handsome 9.47 I have often coveted while dining out at some of the nicer Parisian tables. In the interview he talked about knife sharpening, and how important it is to have a real pro do it, lest your blades be shot in the process. I could only agree, having had limited success with the different sharpening tools I tried over the years.
Vegan Family House - kids & parenting, books, vegan & vegetarian food & cooking...
In beautiful, colourful Neal's Yard, in the former home of Monty Python, resides the Wild Food Café. We enjoyed our raw pizza and salad (it is 'raw-centric'). Also in Covent Garden is LabOrganic, which we visited more than once for their fresh green juices and raw chocolate mousse. We loved The Coach and Horses vegetarian pub with its timeless rickety stairs, twenties music and somehow Dickensian mantelpiece: The 'tofush' and chips was excellent: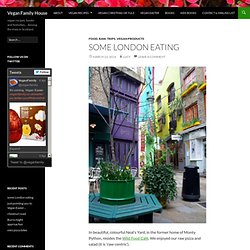 food and recipes
Chicken breasts in a creamy Dijon mustard sauce with shallots. Healthy green smoothie with banana, pineapple, spinach, and Greek yogurt. Black-eyed Pea Salsa with green chiles, onions, red bell pepper, served with jack cheese quesadillas How to make gremolata, a savory condiment of parsley, garlic, and lemon zest. Color beet salad with orange slices, kale, and toasted pistachios.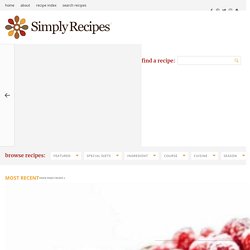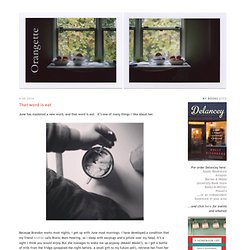 First things first: if you don't want to read about kid stuff, you should skip this post. I won't mind. A few years ago, I totally would have skipped it.
IDEAS IN FOOD
Kitty Broman Putnam1916 - 2014 This is all about me. When I think back and remember Grandma Kitty, it's like she was just here. We sat together and talked.
Easy Jewish and Kosher Cooking Videos
Rustic Vegan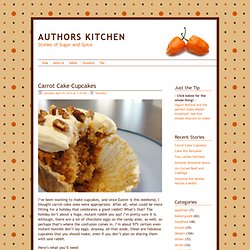 Authors Kitchen - Authors Kitchen
Well, it's the beginning of a new year, and I thought this would be the perfect recipe to start off with. Plus, this is the best time of year for using your oven. Basic white bread is just that, basic.
User Profile: Jamie Post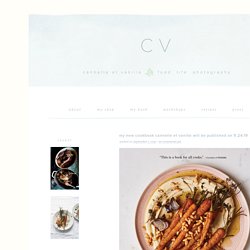 All photos by Ashley Rodriguez Hope everyone had a great start to the new year. Lots of things happening on my front and some travels coming but, but first… I am so excited to let you know about an upcoming food photography workshop with husband-wife team Ashley and Gabe Rodriguez in my studio. Ashley Rodriguez is the creator of Not Without Salt, the winner of Saveur Magazine's Best Cooking Blog 2013.
Inspired Taste — two people in love with food, cooking and each other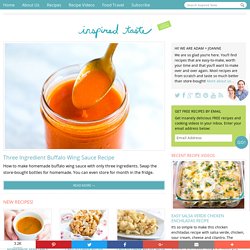 Inspired Taste - Easy Recipes for Home Cooks Home Page Baked Sweet Potato Fries Baked sweet potato fries that are caramelized and crispy on the outside and tender on the inside. Read More → winter recipes
"Why don't you weigh 300 pounds? He meant it as a compliment, but it wasn't terribly graceful for a number of reasons - one of which being the fact that he'd said it after setting his hand solidly over my knee. He knew I baked because he's a friend of a friend, and I know he meant no harm, but the poor little guy had clearly had a too much to drink and it was causing him to word vomit all over my lap.
Because I'm not my son's personal short-order cook, I love to use dinner leftovers in our bento lunches to minimize prep time. But eating the exact same thing for multiple meals can get boring pretty quickly, so finding new ways to quickly transform leftovers into different dishes is always welcome. Today I've got a simple Leftover Remake recipe for pan-fried risotto cakes. With these lunches, I took cold zucchini risotto left over from dinner the night before, and made it into little pan-fried risotto cakes that my five-year-old ate as finger food.
I have been making raw juices for about two months now. My body has opted for vibrant, enzyme-rich and oxygen-rich raw food because it has been in need of a cleanse, AND because it has been in need of pure nutrients in all their natural form; rawness. Did you know that every time we cook our food or buy something that's been cooked and pre-prepared, 70% of vitamins are lost? What happens is that anything that is cooked above 118 degrees F looses it's natural nutrients and causes the chemical changes that create acidic toxins. When the food is cooked all these nutrients and enzymes are killed, thus removing the goodness, the energy of the food. I have opted to incorporate more raw food into my diet, because I believe my body needs pure living food, that makes my body feel alive.
Alternative Bites
Just Bento | a healthy meal in a box: great bento recipes, tips, and more
This just a short update on what is going on with my health and things. The good news is that I am feeling a bit better on an everyday basis. The really bad, painful infection I had has finally (mostly) cleared up, so I'm not reliant on heavy duty painkillers anymore.