B1
French Laundry at Home
Picture it: Mount Wolf, PA. December 25, 2000. It's Christmas morning, and I'm sitting in front of the Christmas tree in my parents' living room. My parents, my brother, his wife, and I each have a stack of gifts to open, but there's one present that is serving as quite the distraction (to me anyway). It's a book.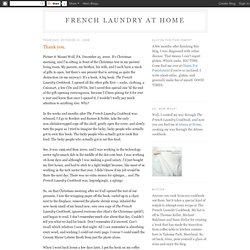 A few weeks ago I read a book about a family that lived on an apple farm and needless to say after I finished it all I could think about it was all kinds of apple treats. So this past weekend I went and bought an assortment of apples so that I could get started. I made an apple cake the other day, which was finished pretty fast, but really the only thing I have had on my mind is apple butter. Apple Butter is a pretty traditional Southern treat that dates back to colonial days. Ladies spend all Fall making and canning for the upcoming year. I would love waking up in the mornings growing up to a plate of fresh hot buttermilk biscuits and a jar of my mommas apple butter.
Ya Salam Cooking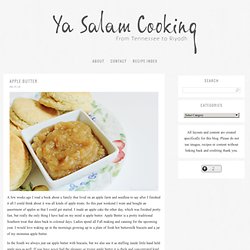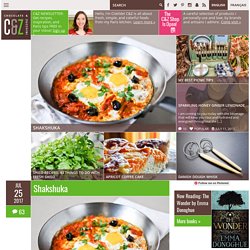 If you keep an eye on my Favorites of the Month posts, which naturally I recommend you do, you may remember me featuring some organic and gluten-free cookies made in Belgium by a small company named Generous: a friend had kindly refered them to me, and they had offered to send samples my way. I was impressed by the delicate, sandy texture they managed to create for their sablés — not so easy with gluten-free baked goods — and I love that they chose to use buckwheat flour, and embrace its bold flavor. The simpler-shaped cookies had just as much snap and flavor as their more ornate counterparts. The buckwheat notes work especially well in their speculoos, an emblematic spice cookie that is typically baked in the north of France, Belgium, the Netherlands, and parts of Germany.
Vegan Family House - kids & parenting, books, vegan & vegetarian food & cooking...
In beautiful, colourful Neal's Yard, in the former home of Monty Python, resides the Wild Food Café. We enjoyed our raw pizza and salad (it is 'raw-centric'). Also in Covent Garden is LabOrganic, which we visited more than once for their fresh green juices and raw chocolate mousse. We loved The Coach and Horses vegetarian pub with its timeless rickety stairs, twenties music and somehow Dickensian mantelpiece: The 'tofush' and chips was excellent: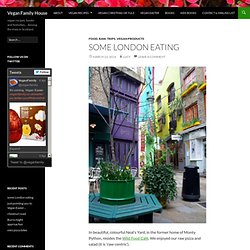 food and recipes
Ham and asparagus strata, with rustic bread, egg, Gruyere cheese, milk, cream, ham, and asparagus Perfect for holiday entertaining, glazed baked ham with sweet-hot-honey-mustard or honey-thyme glaze. Pacific black cod (sable fish) cooked in a broth of sake, rice vinegar, soy sauce and oil Tastes like apple pie! Smoothie with applesauce, almond milk, cashews, dates, and vanilla.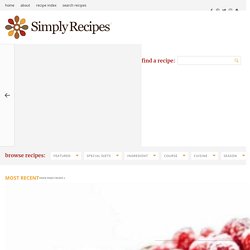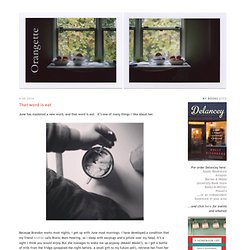 June has mastered a new word, and that word is eat. It's one of many things I like about her. Because Brandon works most nights, I get up with June most mornings.
IDEAS IN FOOD
I posted this picture of a "dumpling" on Twitter last weekend and it generated quite a response. Many people felt that the word dumpling implied something small and I'll admit I was surprised when they set a plates of these in front of me. Of course looking back at the menu later I realized that they were actually, "pot stickers," shrimp and leek pot stickers to be exact. Of course those much smaller dumplings you can see in the back of the picture are the pork pot stickers so you can understand how there could be some confusion.
Easy Jewish and Kosher Cooking Videos
Rustic Vegan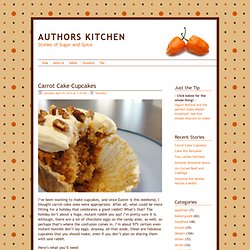 Authors Kitchen - Authors Kitchen
I've been wanting to make cupcakes, and since Easter is this weekend, I thought carrot cake ones were appropriate. After all, what could be more fitting for a holiday that celebrates a giant rabbit? What's that?
User Profile: Jamie Post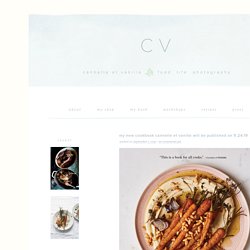 You know I love eggs. Eggs are a big part of my days and I feel very lucky to have friends who are willing to share their chickens' eggs with me. A barter system of sorts. Continue reading Fiddlehead ferns
Inspired Taste — two people in love with food, cooking and each other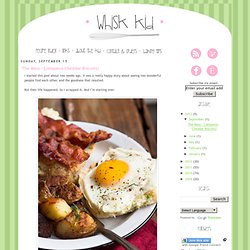 "Why don't you weigh 300 pounds? He meant it as a compliment, but it wasn't terribly graceful for a number of reasons - one of which being the fact that he'd said it after setting his hand solidly over my knee. He knew I baked because he's a friend of a friend, and I know he meant no harm, but the poor little guy had clearly had a too much to drink and it was causing him to word vomit all over my lap.
Lunch in a Box: Building a Better Bento
Leftover Remake: Risotto cake recipe & bento lunches Because I'm not my son's personal short-order cook, I love to use dinner leftovers in our bento... Bento shopping in San Francisco Japantown It's been a long time since my last bento gear shopping update, so there's a lot to cover!
I have been making raw juices for about two months now. My body has opted for vibrant, enzyme-rich and oxygen-rich raw food because it has been in need of a cleanse, AND because it has been in need of pure nutrients in all their natural form; rawness. Did you know that every time we cook our food or buy something that's been cooked and pre-prepared, 70% of vitamins are lost? What happens is that anything that is cooked above 118 degrees F looses it's natural nutrients and causes the chemical changes that create acidic toxins. When the food is cooked all these nutrients and enzymes are killed, thus removing the goodness, the energy of the food. I have opted to incorporate more raw food into my diet, because I believe my body needs pure living food, that makes my body feel alive.
Alternative Bites
Just Bento | a healthy meal in a box: great bento recipes, tips, and more
This just a short update on what is going on with my health and things. The good news is that I am feeling a bit better on an everyday basis. The really bad, painful infection I had has finally (mostly) cleared up, so I'm not reliant on heavy duty painkillers anymore.