Sciences Industrielles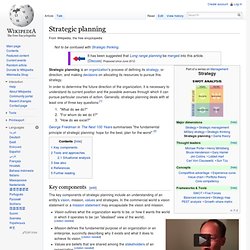 Strategic planning is an organization 's process of defining its strategy , or direction, and making decisions on allocating its resources to pursue this strategy. In order to determine the direction of the organization, it is necessary to understand its current position and the possible avenues through which it can pursue a particular course of action. Generally, strategic planning deals with at least one of three key questions: [ 1 ] "What do we do?" "For whom do we do it?"
Strategic planning
Hand-drawn and computer-drawn variations of a mind map.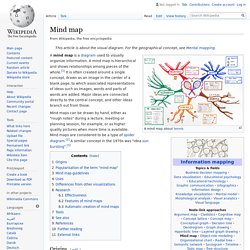 Un article de Wikipédia, l'encyclopédie libre. Pour les articles homonymes, voir QR .