Data vizualisation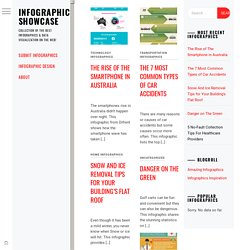 Filed under: Financial Infographics, Travel Infographics | No Comments » Are you currently considering which destination to choose for your next holiday abroad? If so, the Debenhams Personal Finance 'Guide to Round the World Travel' Infographic is on hand to help and is packed full of advice and useful information on a series of stunning destinations around the world. Infographic Design: A The design is well done with a clean and organized layout that showcase the information in an easy to read way.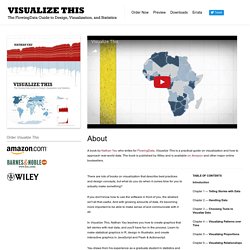 A book by Nathan Yau who writes for FlowingData, Visualize This is a practical guide on visualization and how to approach real-world data. The book is published by Wiley and is available on Amazon and other major online booksellers. Table of Contents Introduction
Hans Rosling's 200 Countries, 200 Years, 4 Minutes (The Joy of Stats)
chrono
velt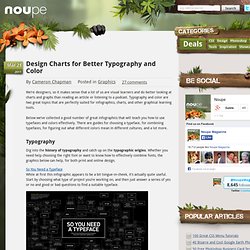 Mar 21 2011 We're designers, so it makes sense that a lot of us are visual learners and do better looking at charts and graphs than reading an article or listening to a podcast. Typography and color are two great topics that are perfectly suited for infographics, charts, and other graphical learning tools.
Design Charts for Better Typography and Color - Noupe Design Blog
Pantheon, a project from the Macro Connections group at The MIT Media Lab, explores cultural influences across countries and domains. To make our efforts tractable, Pantheon will not focus on culture, as it is understood in its broadest sense, but on cultural production. In a broad sense, culture can be understood as all of the information that humans—or animals [1]—generate and transmit through non-genetic means [2].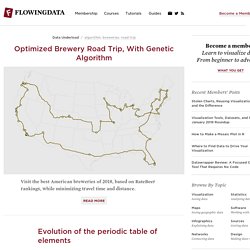 Make your Excel data interactive!