Artistes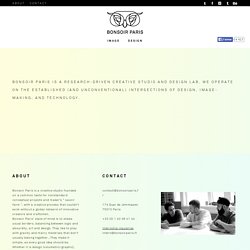 The design Duo Rémy Clémente and Morgan Maccari founded Bonsoir Paris design studio on a common taste for nonstandard conceptual projects and maker's « savoir faire ». They met while studying at Duperré design school before Morgan flew to Gobelins graphic and 3D school. Bonsoir Paris is a design studio with strong creative ideas that won't exist without a network of modern and traditional french creators and craftsmen. Bonsoir Paris' state of mind is to shake usual borders. They balance between logic and absurd, art and design. They like to play with Gravity and to marry materials that usualy don't belong together… They make it simple, as every good idea should be.
Bonsoir Paris
I have been posting here daily since march 2009. this has been a rewarding time for me personally and hopefully for you, the regular visitors to this blog. the pleasure of coming here daily and seeing the work of hundreds of unbelievably creative people is what keeps me coming back; it's what challenges me intellectually, visually. now it's time for a rest, time to retreat to my studio and to my own work, time to pick up a number of projects that have lain dormant over the months / years. I'm happy to hear from you, just drop me a line. but I won't be accepting any new submissions until the blog is 'live' again, sometime in the future.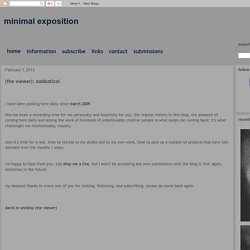 The United States of America is going out of business! But here at the U.S. Department of Homeland Graffiti, we want to turn this moment of national embarrassment and hard times into real savings for you and your family.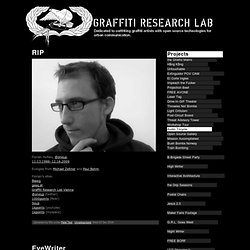 doggerfisher
Simone Decker