Gardening
Biodome Revolution
Heirloom Storable Non-Hybrid Vegetable Seed Garden Seed Herbs Non-GMO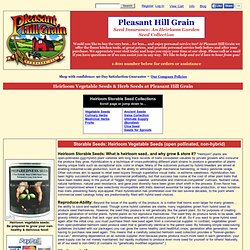 Ballantyne/Red Feather is the world's largest producer of canned butter.
Non-hybrid seeds are untreated seeds as far as genetic tampering goes. They can also be heirlooms if they come from an original source that has not had the seeds tampered with.
non-hybrid heirloom seeds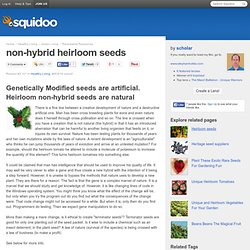 Emergency Preparedness: Non-Hybrid Seeds, Heirloom Seeds, Non GMO Seeds, Survival Garden Seeds
Welcome to eFoodsDirect - Your number one source for high quality food storage needs.