Gardening
Biodome Revolution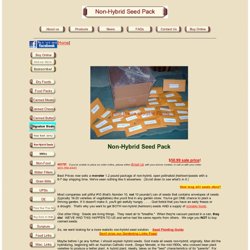 Non-Hybrid Seed Pack, 30 varieties including non-hybrid sweet corn!
Non-Hybrid Seed Pack
Heirloom Storable Non-Hybrid Vegetable Seed Garden Seed Herbs Non-GMO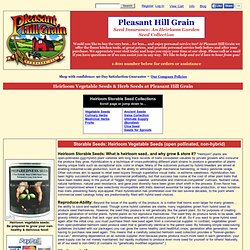 Ballantyne/Red Feather is the world's largest producer of canned butter.
There is a fine line between a creative development of nature and a destructive artificial one. Man has been cross breeding plants for eons and even nature does it herself through cross pollination and so on.
non-hybrid heirloom seeds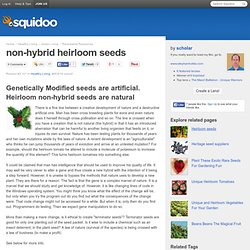 Emergency Preparedness: Non-Hybrid Seeds, Heirloom Seeds, Non GMO Seeds, Survival Garden Seeds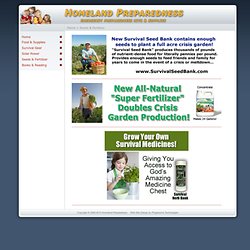 Grow hundreds of nutrient-rich, garden-fresh produce for pennies per pound!
HEIRLOOM SEEDS - over 1400 varieties of heirloom (non-hybrid) seeds including heirloom vegetable seeds, heirloom flower seeds and heirloom herb seeds.
Welcome to eFoodsDirect - Your number one source for high quality food storage needs.