Web Design
Creating can have many advantages. For starters, they look a lot better than the plain old repetitive style that normal posts have which makes your site look dynamic in the eyes of your readers who are, maybe, border with your old post style. Besides this, you are appreciated as a designer, your skills are acknowledged by people who see the article and this could get you a few clients.
Custom Blog Posts Design Inspiration - 50 Amazing Examples
You see them almost everywhere these days. It's difficult to think of them as a trend, as they've essentially become an industry standard. We see them in hardware, in user interfaces and on the web.
Rounded Corners and Why They Are Here to Stay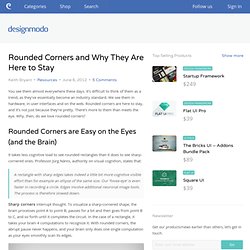 Earlier this week I launched a redesign of my personal blog over at ChrisSpooner.com.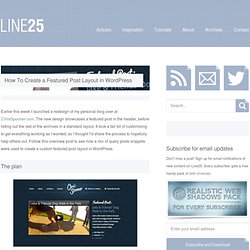 How To Create a Featured Post Layout in WordPress
Designs Well with Others: Collaboration for Designers (Part 1)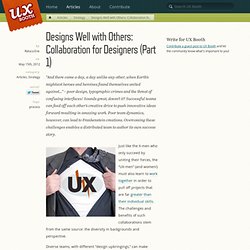 "And there came a day, a day unlike any other, when Earth's mightiest heroes and heroines found themselves united against…" – poor design, typographic crimes and the threat of confusing interfaces! Sounds great, doesn't it? Successful teams can feed off each other's creative drive to push innovative ideas forward resulting in amazing work.
Iron Speed Designer - Video Demo
Sketching is a technique mainly used by designers for web and graphic design projects.There are times you get stuck and frustrated in design process of a website so a piece of paper and a pencil will be a great helper for you.Sketching will help you stay focused on designing websites or blogs.Many of you may think website sketching is an old school but it is a proven method to visualise first concepts to your clients.
33 Great Examples of Web Design Sketches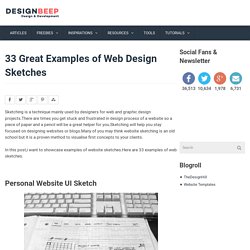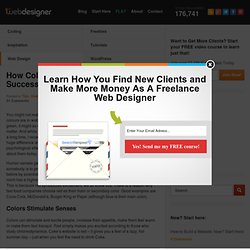 You might not realize how important colours are in web design.
10 Commandments for Freelance Web Designers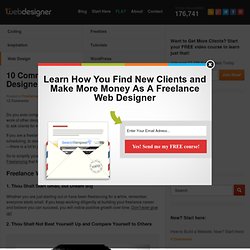 Do you ever compare your work to the work of other designers? Are you afraid to ask clients for money?
Pricing Your Digital Work: Everything You Need to Know!
Do you ever feel unsure about pricing your services as a freelance designer? We're running a fantastic series of articles on our FreelanceSwitch newsletter, focused on how you can effectively and easily price your services.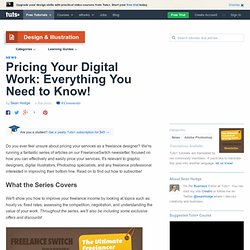 Getting started with RESS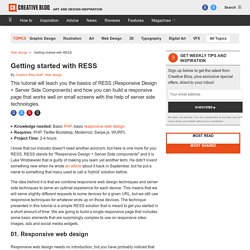 This tutorial will teach you the basics of RESS (Responsive Design + Server Side Components) and how you can build a responsive page that works well on small screens with the help of server side technologies.
When I first saw a web site designer who had posted a laundry list of prices on his site, I gasped in horror. It created some buzz in the design circles in which I traveled. No one agreed with the concept.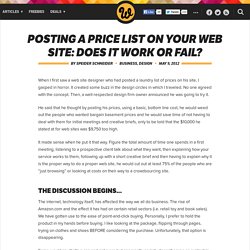 Posting a price list on your web site: does it work or fail?
Take Charge of Web Design Projects by Teaming Up With a Copywriter
The Problem: you just had a meeting with a new web design client. It went great. You asked all the right questions, and have a good sense of the client's goals.
Cloud storage services are cropping up left and right, all enticing their customers with a few gigabytes of storage that sync seemingly anywhere, with any device.
Cloud storage: a pricing and feature guide for consumers
Universal symbols are an important new innovative tool for health facility wayfinding systems. Universal symbols help create dynamic systems where patients and visitors feel more comfortable and confident while navigating in a health care facility. If you are ready to use health care symbols in your wayfinding system you are in the right place. Please complete this short survey to help us learn how these symbols will be used.
.:Hablamos Juntos :.
Learning LESS: An Introduction
Today, I'm proud to start a series of posts that will focus on LESS , the dynamic language that takes your CSS and puts it on steroids.
Helpful Code Paradigms for Frontend Web Developers
Coding a website takes a lot more time than just a simple design.
23 Inspiring Examples of Contact Pages
20 Free E-books For Web Designers
Top 20 Uses for Wordle
Infographics for Web Designers: Information You Ought to Know
21 Inspiring Examples of About Pages
free-webdesign-ebook
40+ Useful Free Online Books for Web Designers | Web Design
WFD085: Figure 6.9 | Flickr : partage de photos !
WFD030: Figure 3.3 | Flickr : partage de photos !
3 Fantastic & Fresh Tools for Web Designers
Design Trends: The Present, The Future, and You
65 free design kits: Box of Bundles Number 2 has been released !