Tutorials
Get flash to fully experience Pearltrees
After discussing the Vignelli Canon , we're going to delve more into design principles applied in the different fields of design today. One designer that I've always admired is the industrial designer, Dieter Rams . His works within different industries have become classic standards of simple, elegant, and lasting design. Yet though his principles of design have spread throughout the world, there are still far more thoughtlessly-designed products out in the market. Industrial Design for Graphic Design Industrial design is the process of creating a product that combines the best of aesthetics, ergonomics, and usability.
This entry is part 3 of 16 in the Infographic Design Session - Show All « Previous Next »
Who can resist a colourful, thoughtful venn diagram anyway? In terms of blogging success, infographics are far more likely to be shared than your average blog post.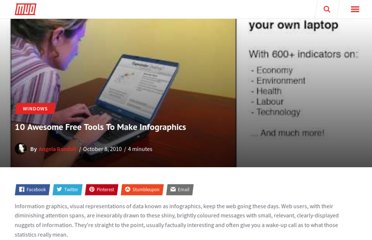 How Not To Make An Infographic #infographic By Brian Carter I look 4Ward to your feedback.