eHealth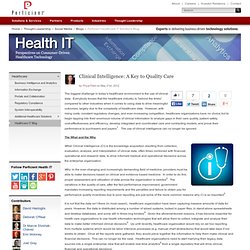 Clinical Intelligence: A Key to Quality Care
The biggest challenge in today's healthcare environment is the use of clinical data.
Protecting your brain: 'use it or lose it'
Effects on neurons of an active cognitive lifestyle in Brodmann area 9 (mid-prefrontal lobe, involved in memory). A high cognitive lifestyle score was associated with increased neuronal density (A, B) and greater neocortical thickness (C, D). (Credit: M.
Welcome to the Health 2.0 Developer Challenge.
Home - The Health 2.0 Developer Challenge
Fitbit, which offers the Fitbit Ultra activity monior and the Aria WiFi Smart Scale, announced its third round of funding: $12 million from existing investors.
Fitness device maker Fitbit raises $12 million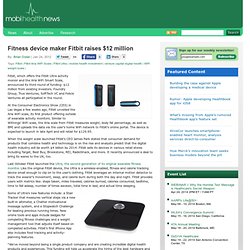 HealthInterlink.com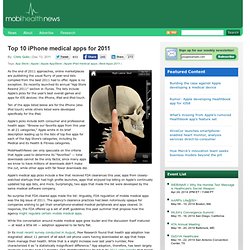 Top 10 iPhone medical apps for 2011
As the end of 2011 approaches, online marketplaces are publishing the usual flurry of year-end lists compiled from the best 2011 had to offer.
Chronic diseases such as diabetes, heart disease and other recurring conditions top the list of health threats that impact the greatest number of people and contribute to high healthcare expenses worldwide.
Medicine Moving to Wireless Technology for Quality and Savings | MTM Blog
ConnectedHealth: Technologies: Medical Gate Way Connectivity
ConnectedHealth addressed health care providers demand for lower cost eHealth solutions that can scale by leveraging newly created standard communications standards (Continua), leveraging third party measurement devices and use of standard, third party health gateway hardware (Android phones with embedded ConnectedHealth client).
Feds Propose One-Year ICD-10 Delay - Healthcare - Policy & Regulation