Food
Ultimate Chocolate Chip Cookie n' Oreo Fudge Brownie Bar. On Wednesday, I wondered what would happen if you combined Oreo Stuffed Chocolate Chip Cookies with Oreo Stuffed Brownies.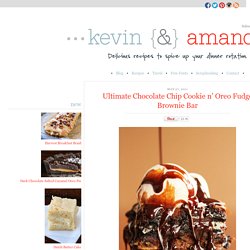 On Thursday I found out. And on Friday… I had this. Easy as Pie. I know.
Genius, right. Perfectly-portioned, tiny pies … and on lollipop sticks, too. I can't take the credit for this idea, although I would love to. The site Luxirare is responsible for this attack of cuteness. Finding Vegan | Vegan food photos - Vegan Recipes - Vegan Products - StumbleUpon. Pineapple Mango Green Smoothie Recipe | Green Smoothie | Two Peas & Their Pod - StumbleUpon. Have you tried a green smoothie yet?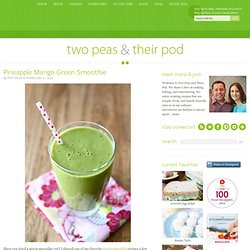 I shared one of my favorite green smoothie recipes a few weeks ago, so I hope you all tried it:) I make a green smoothie almost every day. I am kind of addicted. I keep playing around with the ingredients and I have come up with some winning green smoothie recipes. I really love this Pineapple Mango Green Smoothie. The tropical flavors of the pineapple and mango come together to create a very refreshing smoothie. Tofu Jerky.
---