Saturday
Nerd Boyfriend
Individualism - Mens Style, Fashion and Streetwear Blog
WIS : ASSKICK
Updated Mondays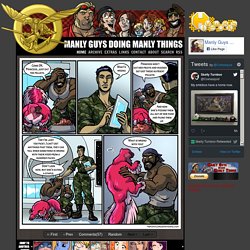 Howdy all! Corbin here with a few quick updates. First off, I'd really like to thank everybody that donates to the hosting fund. For those of you that don't know, there's a small link directly below our beloved artist's donation button that donates directly into the account that hosts this comic.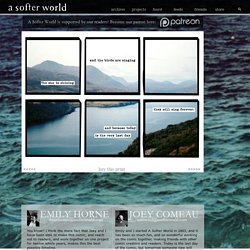 joey The We Are Become Pals book is here! You can buy it right now, for $16 in hardcover!
a softer world: 599
channelATE.com: Comics and Cartoons by Ryan Hudson - Comics and Cartoons by Ryan Hudson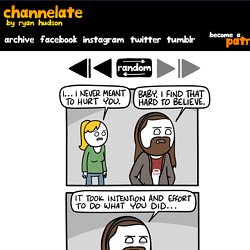 The Store just got some new stuff all up in it! First is the third collection of channelate comics! It's called "You Used to Be Funnier". It collects comics from 2012 and only the best comics of 2011.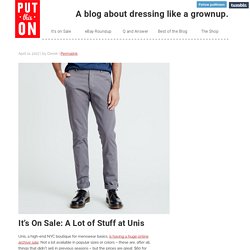 Ralph Lauren announced last week that they plan to discontinue Rugby after this season. I admit many of Rugby's offerings were a bit overstylized for my taste, but one thing I'll miss is their affordable brushed Shetland sweaters. The original brushed Shetlands were invented by Irving Press of J.
Put This On
Manifesto | French Connection
The Manly man should be an expert at retracting into his shell when the moment requires like an accomplished hermit. Self sufficient, happy in his own company and ready to rejuvenate his powers like a hibernating grizzly. Few survival tips to following the path of least resistance and escaping the bitter pill of commercial self improvement:
Anaïs Nin "I want to hear raucous music, to see faces, to brush against bodies, to drink fiery Benedictine. Beautiful women and handsome men arouse fierce desires in me. I want to dance.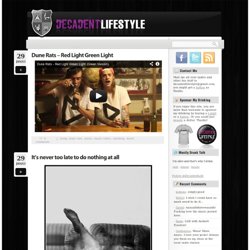 Decadent Lifestyle
Adieu Dec 31st, 2011 Goodbyes are always hard and this one is no exception. This blog has served me well over the past 2.5 years to be exact. It started off as its own little drum beat in the corner of the internet and it's grown a lot since then.
Goodmorning & Goodnight - A refreshing dose of interesting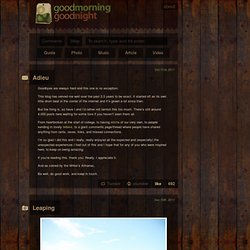 A Conversation On Cool.
the impossible cool.
Mar 31 "Be here. Be present. Wherever you are, be there." Willie Nelson.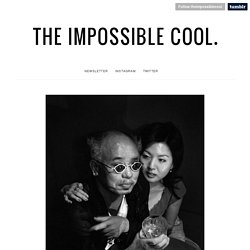 2184
Saturday Morning Breakfast Cereal
Sinfest: The Webcomic To End all Webcomics