Tools
The Appreciative Inquiry Commons. Einstein's Secret to Amazing Problem Solving (and 10 Specific Ways You Can Use It) Einstein is quoted as having said that if he had one hour to save the world he would spend fifty-five minutes defining the problem and only five minutes finding the solution.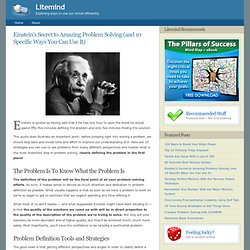 This quote does illustrate an important point: before jumping right into solving a problem, we should step back and invest time and effort to improve our understanding of it. Here are 10 strategies you can use to see problems from many different perspectives and master what is the most important step in problem solving: clearly defining the problem in the first place! The Problem Is To Know What the Problem Is The definition of the problem will be the focal point of all your problem-solving efforts. As such, it makes sense to devote as much attention and dedication to problem definition as possible. Cayra.
The Elegant Universe | Watch the Program (full-screen) The Elegant Universe: Part 3 PBS Airdate: November 4, 2003 NARRATOR: Now, on NOVA, take a thrill ride into a world stranger than science fiction, where you play the game by breaking some rules, where a new view of the universe pushes you beyond the limits of your wildest imagination.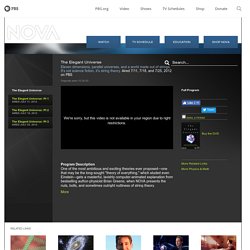 Teach a Kid to Argue - Figures of Speech. Why would any sane parent teach his kids to talk back?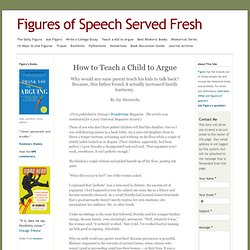 Because, this father found, it actually increased family harmony. (First published in Disney's Wondertime Magazine. The article was nominated for a 2007 National Magazine Award.) Infographics & data visualization gallery. Significance Magazine. Flashcards: The world's largest online library of printable flash cards.
---