Over the C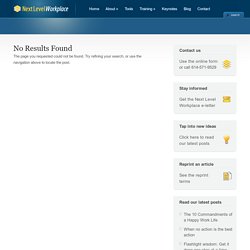 Civility At Work:
Civility At Work
Management 3.0 Get inspired!
Course Introduction - Management 3.0
Let's find out…Shall we Q: When a prospective employer asks you for written references, is it ok to show your LinkedIn recommendations?
Is There Value in Professional and Personal References… | Recruiterpoet's Blog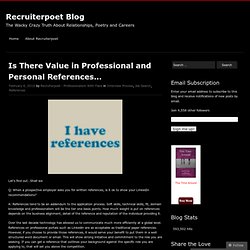 5 Things Great Bosses Never Do | BNET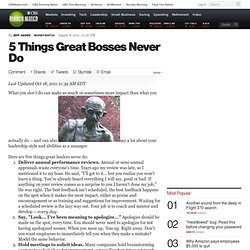 Last Updated Oct 18, 2011 11:39 AM EDT What you don't do can make as much or sometimes more impact than what you actually do -- and can also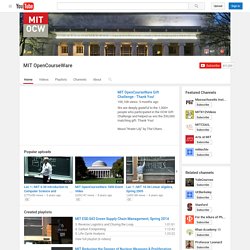 The mission of MIT is to advance knowledge and educate students in science, technology, and other areas of scholarship that will best serve the nation and the world in the 21st century. The Institute is committed to generating, disseminating, and preserving knowledge, and to working with others to bring this knowledge to bear on the world's great challenges. MIT is dedicated to providing its students with an education that combines rigorous academic study and the excitement of discovery with the support and intellectual stimulation of a diverse campus community.
About Think Beyond the Label® Think Beyond the Label began in January 2010 as a campaign to raise awareness about the business case for hiring people with disabilities. Through our humorous, award-winning print, TV and digital advertisements and website, we work to counter attitudes and myths about people with disabilities—as well as demonstrate to businesses how to "think beyond the label" when it comes to hiring this group.
Think Beyond the Label