Body Tools
Illustrations by Shannon Orcutt Who needs a gym when there's the living room floor? Bodyweight exercises are a simple, effective way to improve balance, flexibility, and strength without machinery or extra equipment. From legs and shoulders to chest and abs, we've covered every part of the body that can get stronger with body resistance alone.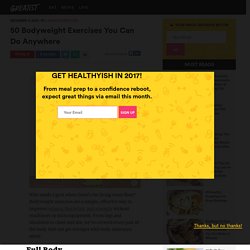 Smart moves: How to tone your body - Fitness
Natural Health Web
6 steps to amazing abs - Canadian Living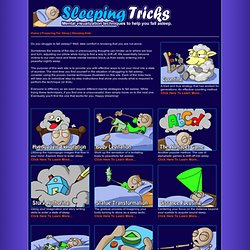 Do you struggle to fall asleep? Well, take comfort in knowing that you are not alone. Sometimes the events of the day or preoccupying thoughts can hinder us to where we toss and turn, adjusting our pillow while trying to find a way to drift off. We essentially become victims to our own mind and these mental barriers block us from easily entering into a peaceful night's sleep. The purpose of this web site is to provide you with effective ways to lull your mind into a state of slumber. The next time you find yourself in the situation of struggling to fall asleep, consider using the proven mental techniques illustrated on this site.
Eleven Ways to Reduce Morning Stress
15 Minutes and You're Done: Workouts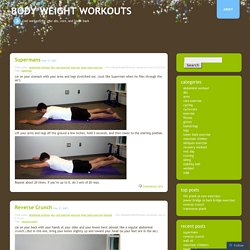 This one is fast and dynamic, and lots of fun! Get your stability ball. Lie with the middle of your back on the ball, with knees bent and feet flat on the floor. Place your hands behind your head like you're doing an abdominal crunch.