Body Tools
Illustrations by Shannon Orcutt Who needs a gym when there's the living room floor? Bodyweight exercises are a simple, effective way to improve balance, flexibility, and strength without machinery or extra equipment. From legs and shoulders to chest and abs, we've covered every part of the body that can get stronger with body resistance alone.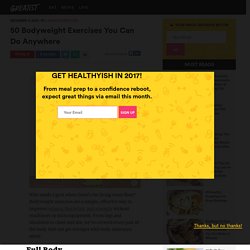 Smart moves: How to tone your body - Fitness
Natural Health Web
6 steps to amazing abs - Canadian Living
Eleven Ways to Reduce Morning Stress Find yourself feeling tense in the morning? Here are 11 great tips for cutting your stress levels. By Gimundo Staff. Posted on March 01 2011 Lose an hour in the morning, and you will be all day hunting for it.
Eleven Ways to Reduce Morning Stress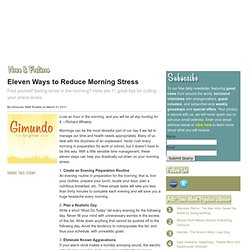 15 Minutes and You're Done: Workouts