Themes
Full Wordpress 3.0, 3.1, 3.2, 3.2.1, 3.3.1, 3.3.2, 3.4 and 3.4.2 Compatibility!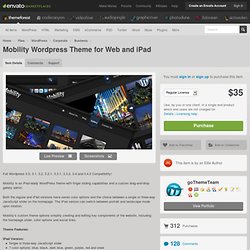 Mobility Wordpress Theme for Web and iPad - WordPress
Thirty Ten | Just another Twenty Ten Child Theme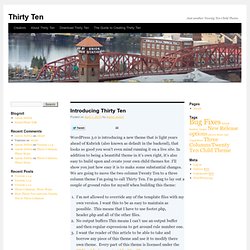 Introducing Thirty Ten WordPress 3.0 is introducing a new theme that is light years ahead of Kubrick (also known as default in the backend), that looks so good you won't even mind running it on a live site.
This online generator creates your own custom unique WordPress Theme. Without any need for HTML, JS, PHP, or CSS knowledge. Change the colors, settings, layout, preview live, click "save" and download your unique Wordpress theme zip-file.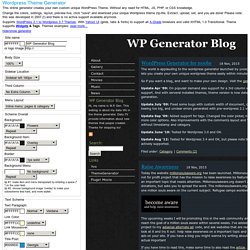 Wordpress theme me! » Blog Archive » Quality Magazine Themes