Architecture
Photo by seanasteve. The 20 Most Beautiful Bookstores in the World. [Editor's note: In celebration of the holidays, we're counting down the top 12 Flavorwire features of 2012.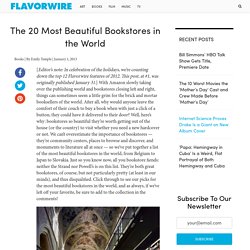 This post, at #1, was originally published January 31.] With Amazon slowly taking over the publishing world and bookstores closing left and right, things can sometimes seem a little grim for the brick and mortar booksellers of the world. After all, why would anyone leave the comfort of their couch to buy a book when with just a click of a button, they could have it delivered to their door? World's Weirdest Hotels | Travel Deals, Travel Tips, Vacation Ideas | Budget Travel.
- StumbleUpon. 50 Most Strange and Unusual Buildings arround the World | Web Design Blog,... - StumbleUpon. The world is full of beautiful strange and fantastic buildings that are the examples of amazing architecture.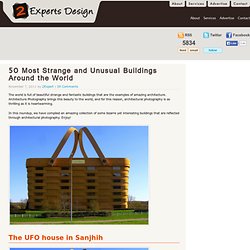 Architecture Photography brings this beauty to the world, and for this reason, architectural photography is as thrilling as it is heartwarming. In this roundup, we have compiled an amazing collection of some bizarre yet interesting buildings that are reflected through architectural photography. Enjoy!
---