Thoughts
Get Started | Farmigo
Brian Eno's Oblique Strategies -- Random Generator
Getting to QED, Part 1: Informal logic and online argumentation
Introduction For regulars at Ars Technica, the forums are as much a part of the site's identity as the articles. And where there are forums, there are flame wars. The BattleFront is infamous for its contentious threads, but arguments arise just as easily in The Observatory . What are we to do when when people disagree with one another? Is it possible for one argument to be right while another is wrong?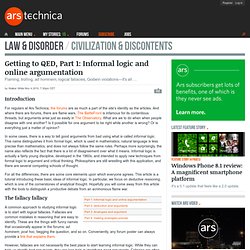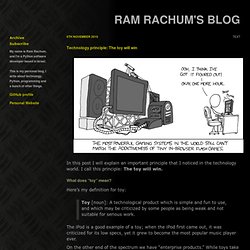 blog - Technology principle: The toy will win
6th November 2010 Text Technology principle: The toy will win In this post I will explain an important principle that I noticed in the technology world. I call this principle: The toy will win. What does "toy" mean?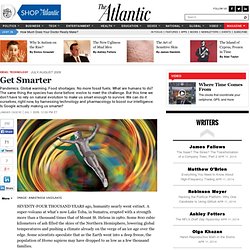 Pandemics. Global warming.
Get Smarter - The Atlantic (July/August 2009)
Build A Product with your community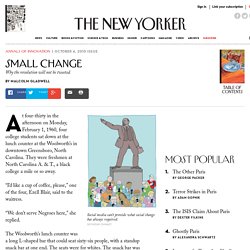 At four-thirty in the afternoon on Monday, February 1, 1960, four college students sat down at the lunch counter at the Woolworth's in downtown Greensboro, North Carolina. They were freshmen at North Carolina A. & T., a black college a mile or so away. "I'd like a cup of coffee, please," one of the four, Ezell Blair, said to the waitress. "We don't serve Negroes here," she replied. The Woolworth's lunch counter was a long L-shaped bar that could seat sixty-six people, with a standup snack bar at one end. The seats were for whites.
Rough Type: Nicholas Carr's Blog: Experiments in delinkification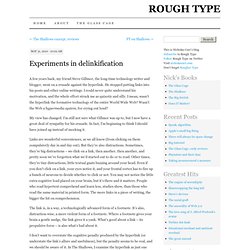 A few years back, my friend Steve Gillmor, the long-time technology writer and blogger, went on a crusade against the hyperlink. He stopped putting links into his posts and other online writings.