Hacking
Free Proxy List - Public Proxy Servers (IP PORT) - Hide My Ass! - Custom search #225411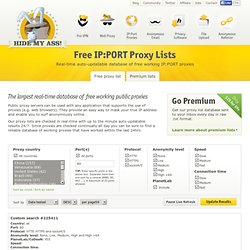 Proxy list instructions and notes Web browser instructions Mozilla Firefox: Firefox button (in the upper left corner) > Options > Options > Advanced > Network > Settings > Manual Proxy configuration Google Chrome: Options (three vertical stripes) > Settings > Show Advanced setting > Change Proxy settings (under the Network tab) > LAN settings > Use a proxy server > Advanced > HTTP. Internet Explorer: Explorer button (in the upper left corner) > Options > Options > Advanced > Network > Settings > Manual Proxy configuration.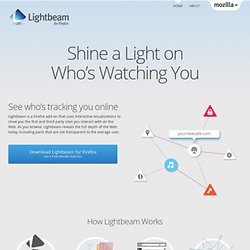 Tracking & privacy Not all tracking is bad. Many services rely on user data to provide relevant content and enhance your online experience.
I love you ghostery :-* Ghostery is the best tracking blocker ever and I wouldn't use the internet without it. This is a GREAT Add on for Mozilla Firefox. I love @Ghostery - just blocked all ads and trackers but they still ghost in my purple bubble. Win. Hey #iwny: Ghostery.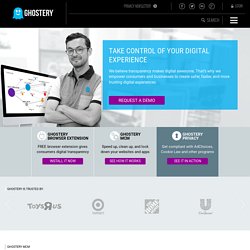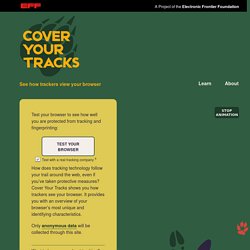 Is your browser configuration rare or unique? If so, web sites may be able to track you, even if you limit or disable cookies. Panopticlick tests your browser to see how unique it is based on the information it will share with sites it visits.
Cracking Siri
March 12, 2014 It is getting hard to publish an app where forms are not mandatory. Users are exposed to input data through forms in order to access the service (login, registering), achieve a task (searching, checking out) or complete secondary actions (for instance getting in touch with the editor).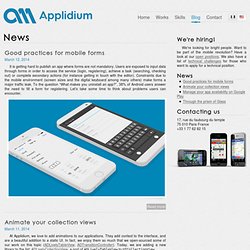 ... and how well hidden is YOUR needle? Every password you use can be thought of as a needle hiding in a haystack. After all searches of common passwords and dictionaries have failed, an attacker must resort to a "brute force" search – ultimately trying every possible combination of letters, numbers and then symbols until the combination you chose, is discovered. If every possible password is tried, sooner or later yours will be found. The question is: Will that be too soon . . . or enough later?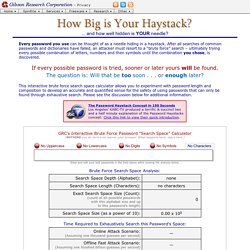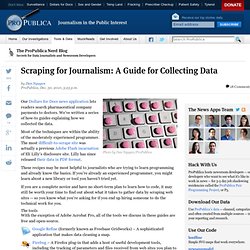 Photo by Dan Nguyen/ProPublica Our Dollars for Docs news application lets readers search pharmaceutical company payments to doctors. We've written a series of how-to guides explaining how we collected the data. Most of the techniques are within the ability of the moderately experienced programmer.
I really like that Metasploit always has the latest exploits and new functionality like the phishing campaigns is introduced all the time. I highly recommend the product. Spending billable hours efficiently is critical, and Metasploit Pro is a huge help on this.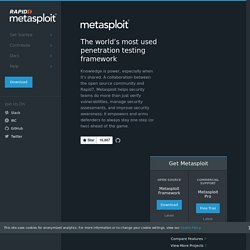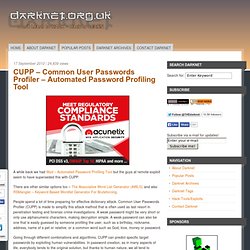 CUPP – Common User Passwords Profiler – Automated Password Profiling Tool
A while back we had Wyd – Automated Password Profiling Tool but the guys at remote-exploit seem to have superseded this with CUPP. There are other similar options too – The Associative Word List Generator (AWLG) and also RSMangler – Keyword Based Wordlist Generator For Bruteforcing. People spend a lot of time preparing for effective dictionary attack.