Graphing
Grapher. Google Chart Generator di Luigi Provenza. Create free online charts with online chart builder ChartGizmo.com - Use our chart software for visualizing your data. Chart Tools. Online Charts Builder. Hohli Online Charts Builder Load From Image URL: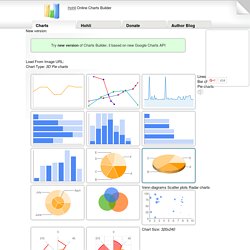 Chartle.net - interactive charts online! DIY Chart Builder - Free online create and design charts and graphs. ChartGo - Online Graphing Fast, Easy and Free.
ONLINE GRAPHS AND CHARTS | create and design your own graphs and charts online | GRAPH. Create A Graph. Graphs and charts are great because they communicate information visually.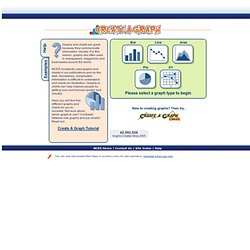 For this reason, graphs are often used in newspapers, magazines and businesses around the world. NCES constantly uses graphs and charts in our publications and on the web. Bar Graph.
---