pc stuff
Get flash to fully experience Pearltrees
MAMEoX (v84b3) Excellent port of the great emulator. Happily runs the vast majority of MAME games at full speed, though a few larger titles (eg Metal Slug 3 and 4) are currently too big to fit in the Xbox's memory. However...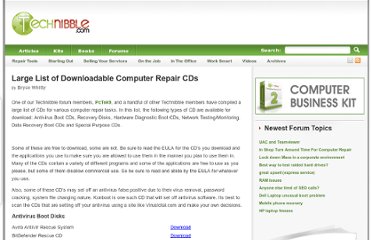 One of our Technibble forum members, PcTek9 , and a handful of other Technibble members have compiled a large list of CDs for various computer repair tasks. In this list, the following types of CD are available for download: Antivirus Boot CDs, Recovery Disks, Hardware Diagnostic Boot CDs, Network Testing/Monitoring, Data Recovery Boot CDs and Special Purpose CDs. Some of these are free to download, some are not.
SoftKey Revealer 2.6.3 Released! SoftKey Revealer retrieves the CD-Key and Serial for installed softwares on computer. It also saves your money and time, free and easy to use.