Vision
Learning Places and Spaces - virtual and actual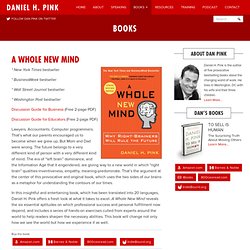 * New York Times bestseller * BusinessWeek bestseller * Wall Street Journal bestseller
A Whole New Mind
* New York Times bestseller * Wall Street Journal bestseller * Boston Globe bestseller * Los Angeles Times bestseller * Washington Post bestseller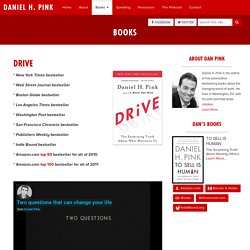 Drive Tom's Books
The Little BIG Things: 163 Ways to Pursue EXCELLENCE, 2010 The Little BIG Things is a compendium of 163 ways to pursue Excellence—with tips ranging from the blatantly obvious, "Design Is ... Everywhere!" and "It's All About ... the Quality of the Workforce," to the wildly counterintuitive, "Boring Is Beautiful" and "'Failure'—Celebrate It!"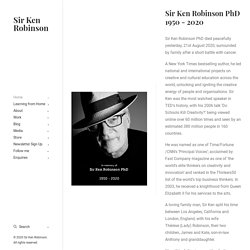 Thank you for visiting my website. If you click on the bio tab, you'll see that I've been doing what I do for a fairly long time! Along the way, I've balanced various roles – as a writer, researcher, adviser, teacher and speaker. I've also been involved in many projects and initiatives around the world – with national and local education systems, and with corporate, cultural and community organizations.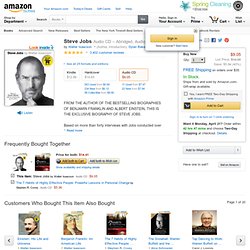 Amazon Best Books of the Month, November 2011: It is difficult to read the opening pages of Walter Isaacson's Steve Jobs without feeling melancholic. Jobs retired at the end of August and died about six weeks later. Now, just weeks after his death, you can open the book that bears his name and read about his youth, his promise, and his relentless press to succeed.
William Duggan Paper, 176 pages, ISBN: 978-0-231-14269-4 $18.95 / £12.95 October, 2007 Cloth, 176 pages, ISBN: 978-0-231-14268-7 $27.95 / £19.95 How "Aha!" really happens.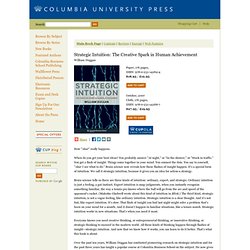 Strategic Intuition
This article or section is incomplete and its contents need further attention. Some sections may be missing, some information may be wrong, spelling and grammar may have to be improved etc. Use your judgment! 1 Definition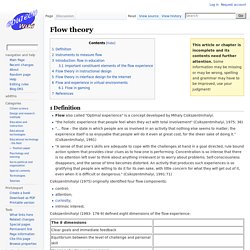 Flow theory