Life lessons
Derek Sivers: How to start a movement. Bill Connolly Fuck Off. How to be a 20-Something. Be really attractive.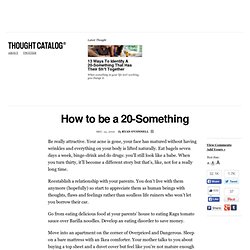 Your acne is gone, your face has matured without having wrinkles and everything on your body is lifted naturally. Eat bagels seven days a week, binge-drink and do drugs: you'll still look like a babe. When you turn thirty, it'll become a different story but that's, like, not for a really long time. Reestablish a relationship with your parents. You don't live with them anymore (hopefully) so start to appreciate them as human beings with thoughts, flaws and feelings rather than soulless life ruiners who won't let you borrow their car.
Quotes
Philip Zimbardo: The Secret Powers of Time (Animated) Bio Philip Zimbardo Philip Zimbardo is internationally recognized as a leading "voice and face of contemporary psychology" through his widely seen PBS-TV series, "Discovering Psychology," his media appearances, best-selling trade books on shyness, and his classic research, The Stanford Prison Experiment.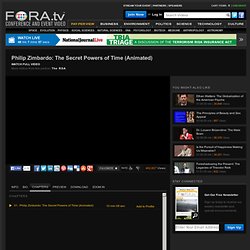 Zimbardo has been a Stanford University professor since 1968 (now an Emeritus Professor), having taught previously at Yale, NYU, and Columbia University. What Are The Chances Infographic.
---