Website
5 Ways to Speed Up Your Site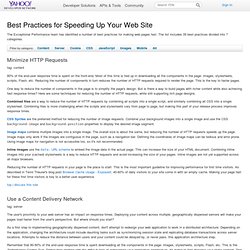 The Exceptional Performance team has identified a number of best practices for making web pages fast.
The About page—just about every single website has one. The About page is where site users go to learn more about the site they're on.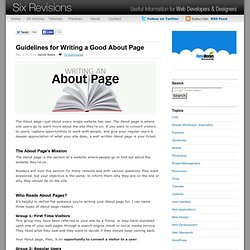 Guidelines for Writing a Good About Page
12 of the Best About Us Pages on the Internet | Blog Tyrant – Dominating the Blogosphere
By: Ramsay | 105 intelligent opinions, add yours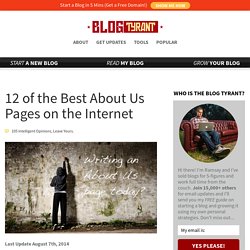 8 Quick Tips for Writing Bullet Points People Actually Want to Read
Last week, the Paid Discovery team hosted the "5 Keys to Brand Discovery" webinar. Nearly 200 tweets rocked out for our hashtag #BrandDisco along the way!
Recapping the 5 Keys to Brand Discovery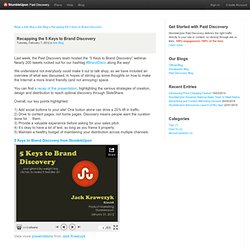 HOWTO: Get traffic to your website the right way.
There are thousands of sites out there that will sell you hits to your website.
Eight Easy Backlinks from Social Media Profiles | Hostway Web Resources | Hostway Web Solutions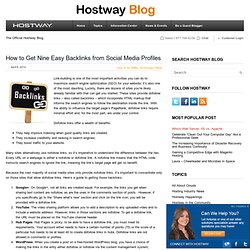 By Ben Robinson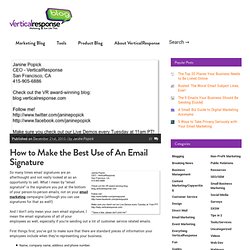 So many times email signatures are an afterthought and not really looked at as an opportunity to sell. What I mean by "email signature" is the signature you put at the bottom of your person-to-person emails, not on your email marketing campaigns (although you can use signatures for that as well!) And I don't only mean your own email signature, I mean the email signatures of all of your employees as well, especially if you're sending out a lot of customer service related emails. First things first, you've got to make sure that there are standard pieces of information your employees include when they're representing your business. Name, company name, address and phone number.Twitter and Facebook links and encourage people to follow you.Website and blog address. There are also some creative ways you can utilize the email signature portion of your emails that might not be "necessary" but could be fun to add as well as help increase your sales!
12 Steps to a Better Landing Page – Infographic
Loved the latest YouMoz post on SEOmoz by Oli Gardner (Co-Founder of Unbounce.com) who combines 2 of our favorite topics together: Infographics and Landing Pages.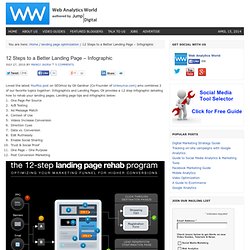 The Five Elements Your Website Must Have, No Matter What | Seth Leonard
How it works
adBrite functions like a well-oiled machine.