eCommerce
Want the Full Drupal E-Commerce Solution?
Drupal ECommerce : Ubercart and Paypal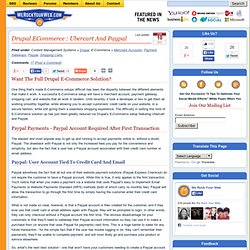 Ubercart is the most popular Drupal E-Commerce platform for your website. It implements everything you need to start selling products online. Web Developers from all skill ranges can use it to support a variety of E-Commerce industries-- including physical goods, digital downloads, or even subscription based billing services.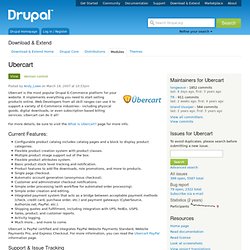 Instant Downloadable Digital Goods eCommerce with PayPal - PayLoadz Express