Scottstaunton
iThoughts (mindmapping) for iPhone, iPod touch, and iPad on the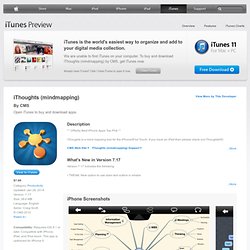 Description ** O'Reilly Best iPhone Apps Top Pick ** iThoughts is a mind mapping tool for the iPhone/iPod Touch. If you have an iPad then please check out iThoughtsHD. **Educational Discount Available** Mindmapping enables you to visually organise your thoughts, ideas and information.
Your Company in Michigan | Michigan Economic Development Corpora
Business - Michigan Business One Stop
Guide_to_Starting_a_Small_Business_271487_7.pdf (application/pdf
Mecosta County ::: Home
Mecosta County ::: County Officials
Mecosta County ::: Other Links
Mecosta County ::: About Us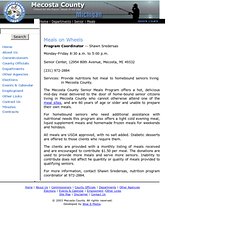 Program Coordinator -- Shawn Sredersas Monday-Friday 8:30 a.m. to 5:00 p.m. Senior Center, 12954 80th Avenue, Mecosta, MI 49332
Mecosta County ::: Meals on Wheels
Mecosta County ::: Commission on Aging and Senior Center
Mecosta County ::: Animal Shelter
Mecosta County ::: Youth Attention and Runaway Services
Home - AME
Grand Valley State University
SCORE Main Page
The counselors at SCORE Grand Rapids have rich and varied business backgrounds. With their professional business expertise, SCORE counselors can assist new small business entrepreneurs and existing small business owners achieve their goals and help them with their business challenges .
Meet Our Counselors
Specialty Partners
Business Resources
U.S.
Small Business Administration - Microloan Program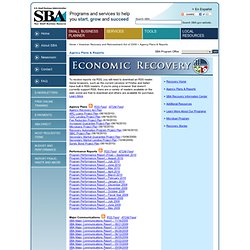 To receive reports via RSS, you will need to download an RSS reader. Some browsers, such as the current versions of Firefox and Safari have built in RSS readers.
recovery_act_microloans.pdf (application/pdf Object)
EquityCapital.pdf (application/pdf Object)
Grand Angels
Grand Angels