Technology & Gadgets
Inbox Heaven - Modern Nerd
I had a dream. A dream that email could be fun again. A dream that, instead of wrestling with my inbox every day, we could share the same bus and get along just fine. Today that dream is realised and I'm going to share it with you. It won't change the face of the planet or answer the Eternal Question ("have you seen my car keys?")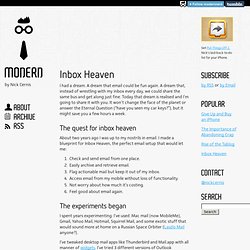 Hawkspy LT-712 Helicopter Red (Red) - Electric RC Helicopters - XenonProject.com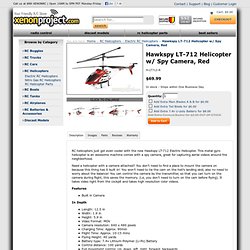 RC helicopters just got even cooler with the new Hawkspy LT-712 Electric Helicopter. This metal gyro helicopter is an awesome machine comes with a spy camera, great for capturing aerial videos around the neighborhood. Need a helicopter with a camera attached? You don't need to find a place to mount the camera on because this thing has it built in! You won't need to tie the cam on the heli's landing skid, also no need to worry about the balance!
Co Software - The Smart Browser
The WINGStand ||| Portable stand for iPhone, iPad, Galaxy Tab, Playbook, Droid, Touchpad
The new look of iOS 7 is sparse, almost plain in spots, without fake leather, fake woodgrain, fake green felt and fake yellow note paper. Updated to clarify how to access the Spotlight search screen. The big Apple news this week might seem to be the new iPhones. But truth be told, the bigger news is iOS 7. This is the free software update for iPhones (iPhone 4 and later), iPads (iPad 2 and later) and iPod Touches (fifth generation). It's a radical, huge redesign.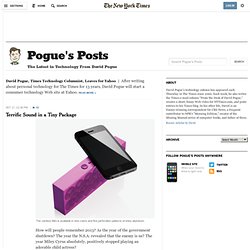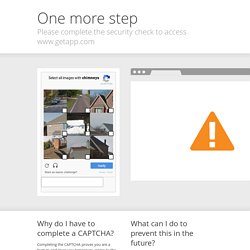 Social Media Custom Analytics What can you use the app for? Hootsuite.com is a social networking client that allows users to manage the major social networking sites they belong to and to track statistics on them. The application is geared primarily towards Twitter, but allows users to manage accounts on Facebook, MySpace and others. Users can issue updates to their networks directly from Hootsuite, and view their streams from t .....