Education
Trivium Education.com | Where Knowledge, Understanding and Wisdom Begin
Can You Pronounce All These Words Correctly?
Video: U.K. teen's app creates stir
The Scandinavian country is an education superpower because it values equality more than excellence. Sergey Ivanov/Flickr Everyone agrees the United States needs to improve its education system dramatically, but how?
What Americans Keep Ignoring About Finland's School Success - Anu Partanen - National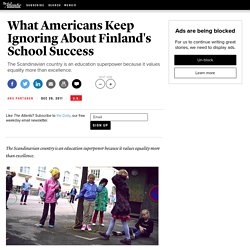 Infographic: Write It Down
A Model of Learning Objectives
A statement of a learning objective contains a verb (an action) and an object (usually a noun). The verb generally refers to [actions associated with] the intended cognitive process. The object generally describes the knowledge students are expected to acquire or construct. (Anderson and Krathwohl, 2001, pp. 4–5)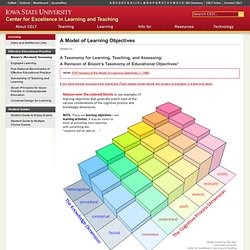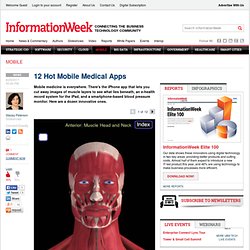 Mobile medicine is everywhere. There's the iPhone app that lets you cut away images of muscle layers to see what lies beneath, an e-health record system for the iPad, and a smartphone-based blood pressure monitor.
12 Hot Mobile Medical Apps -- InformationWeek
Chris Hedges: Why the United States Is Destroying Its Education System - Chris Hedges' Columns - Truthdig
Why the United States Is Destroying Its Education System Posted on Apr 11, 2011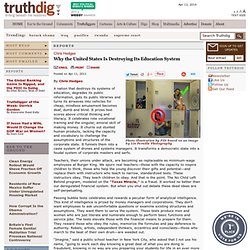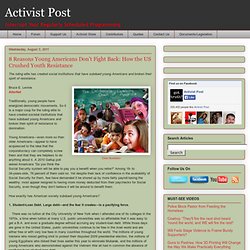 The ruling elite has created social institutions that have subdued young Americans and broken their spirit of resistance.Bruce E.
8 Reasons Young Americans Don't Fight Back: How the US Crushed Youth Resistance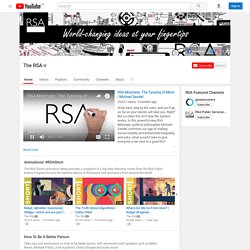 The RSA: meeting 21st century challenges by showcasing ideas, undertaking innovative research and building civic capacity around the world. To learn more about the RSA, visit: thersa.org Our events are made possible with the support of our Fellowship. Support us by donating or applying to become a Fellow. Download the podcasts to listen to events in full (unedited versions available including Q&A sessions) thersa.org/events/audio-and-past-events
‪theRSAorg's Channel‬‏
‪RSA Animate - The Secret Powers of Time‬‏