Other
Life Hacks: Institute of Hacking
Good things, and better prices, come to those who wait. Buy your furniture now, laptops in April, appliances in September, and make other better-timed purchases with our buying guide, and you'll save a few bucks with off-season, inventory-moving prices. UPDATE: This guide is a little outdated, so check out our new always up-to-date guide to the best times to buy anything for a more up-to-date version. We first did a Best Times to Buy chart in January 2010.
The Best Times to Buy Anything in 2011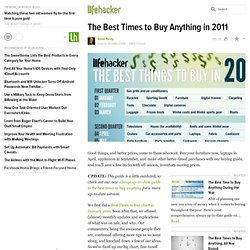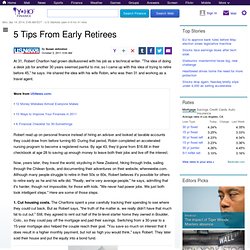 tips-from-early-retirees-usnews: Personal Finance News from Yahoo! Finance
At 31, Robert Charlton had grown disillusioned with his job as a technical writer. "The idea of doing a desk job for another 30 years seemed painful to me, so I came up with this idea of trying to retire before 45," he says. He shared the idea with his wife Robin , who was then 31 and working as a travel agent.