Other
Life Hacks: Institute of Hacking
The Best Times to Buy Anything in 2011
Today the future of internet begins - and open source is readyCompanies world-wide start to embrace the new standard for communication on the internet; the Internet Protocol version 6 - also known as IPv6. IPv6 will at some point replace existing IPv4 which have been used to transport our data through the internet for more than 30 years. The main reason to switch is that IPv4 only allows around 4 billion internet addresses. In order for one device to communicate with another on the internet each of them has to have a unique internet address (IP address). With the number of devices currently on the market - computers, smartphones, smart tvs and set-top boxes - we are already out of addresses.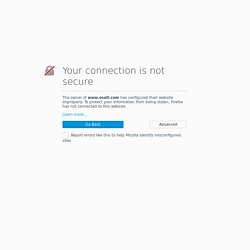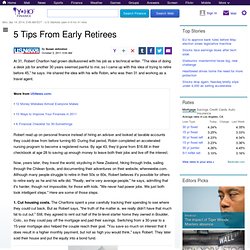 tips-from-early-retirees-usnews: Personal Finance News from Yahoo! Finance
At 31, Robert Charlton had grown disillusioned with his job as a technical writer. "The idea of doing a desk job for another 30 years seemed painful to me, so I came up with this idea of trying to retire before 45," he says. He shared the idea with his wife Robin, who was then 31 and working as a travel agent.