Interesting
Rolling Ball Sculpture: Island Exploration. BMW Museum - Kinetic Sculpture. Fake Miniature Photography Photos | Fake Miniature Photography Pictures.
Halloween
就是要這樣玩 - 謝智隆. NOTCOT.ORG. Miniature train. Ireland is known for its fairytale castles, rocky cliffs, and green fields…however, there is more to this charming country than ancient estates and scenic vistas.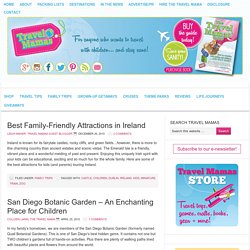 The Emerald Isle is a friendly, vibrant place and a wonderful melding of past and present. Enjoying this uniquely Irish spirit with your kids can be educational, exciting and so much fun for the whole family. Tree-climbing goats Photos | Tree-climbing goats Pictures. Super Sprayer. Million Dollar Home Conversions. The Most Amazing And Absurd Places For Rent. You could shack up in a dank apartment or chain hotel room when your job or your family vacation beckons you abroad.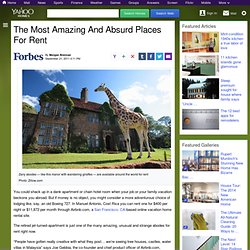 But if money is no object, you might consider a more adventurous choice of lodging like, say, an old Boeing 727. In Manuel Antonio, Cost Rica you can rent one for $400 per night or $11,872 per month through Airbnb.com, a San Francisco, CA-based online vacation home rental site. The retired jet-turned-apartment is just one of the many amazing, unusual and strange abodes for rent right now.
"People have gotten really creative with what they post… we're seeing tree houses, castles, water villas in Malaysia" says Joe Gebbia, the co-founder and chief product officer of Airbnb.com, comparing the site's real estate-centered open marketplace model to that of goods-centered eBay's. Portraits of sea creatures Photos | Portraits of sea creatures Pictures.
Cart & Balloons - Photographer Creates Landscapes Good Enough to Eat on Shine. (Photos courtesy of Carl Warner) By Claudine Zap For Carl Warner, it all started with a portabella mushroom.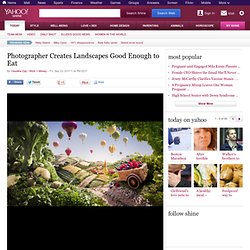 The London-based advertising photographer had gone to the produce market looking for objects to shoot in a still life. But the fungus caught his eye for another reason. Kite Aerial Photography - Guernsey. KAP (or kite aerial photography to give it its full name) was first introduced to me back in the summer of 2005 when a friend and work colleague pointed me in the direction of Flickr and a gentleman named Lenny.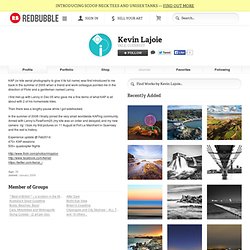 I first met up with Lenny in Dec 05 who gave me a fine demo of what KAP is all about with 2 of his homemade kites. Then there was a lengthy pause while I got sidetracked. In the summer of 2008 I finally joined the very small worldwide KAPing community. Armed with Lenny's FlowForm25 (my kite was on order and delayed) and my new camera 'rig' I took my first pictures on 11 August at Fort Le Marchant in Guernsey and the rest is history.
---