NEWS
Get flash to fully experience Pearltrees
» by C. Vernon Coleman II June 20, 2011, 14:07pm Rush Card Under Investigation Subpoenas have been issued to Russell Simmons ' Rush Card and four other prepaid card companies by the Florida Attorney General's office who is investigating whether the card companies are forcing their users into paying hidden fees on every purchase.
» by C. Vernon Coleman II June 20, 2011, 11:34am Man Claims Shaq Set Up Kidnapping In Court
jay-z » by Randy Roper June 20, 2011, 11:25am Jay-Z Visits Will Smith on The Set Of "Men In Black 3"
» by Danielle Canada June 20, 2011, 10:01am Nivea Crashes Car With Baby Inside Singer Nivea is the latest celebrity to land themselves in jail for a DUI after crashing her vehicle with a small baby inside.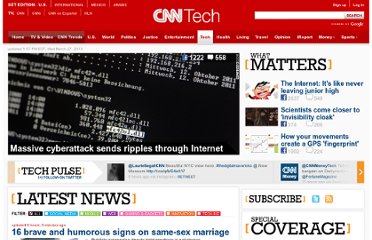 Heather Kelly Potential uses for an Apple 'iWatch' In the last week, the Apple iWatch has made the jump from unlikely rumor to a real product that's probably in development, thanks to well-placed leaks. Here's what it might do, and a look at some rivals already on the market. FULL STORY Jarrett Bellini A Mississippi man's viral obituary You probably never met Harry Stamps.