P2P Sites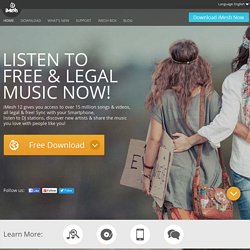 The Internet has changed how we listen to music. In the late 90s, music became widely available with the advent of the MP3 file format and the ease of downloading them to an MP3 player. The last few years have seen a complete change in the online music industry.
Shareaza - Bringing P2P Together
eMule is a filesharing client which is based on the eDonkey2000 network but offers more features than the standard client. Clients use several networks to create one reliable network. (ED2K, Source Exchange, Kad) Kad is now in an open testphase.eMule's Queue and Credit system helps to ensure that everyone will get the file he wants by promoting those that upload back to the network.eMule is completely free. eMule is also completely free of any Adware, Spyware, and ect. We do this for fun and knowledge, not for money.Each file checked for corruptions while downloading to ensure an error free file.The eMules Intelligent Corruption Control helps to speed up the correction of corrupted parts.Auto priorities and Source management allows you to start many downloads without having to monitor them.The Preview function allows you to look at your Videos and Archives before they are completed.
Download eMule 0.50a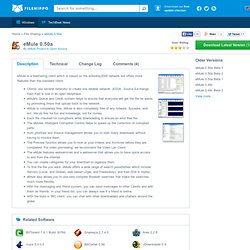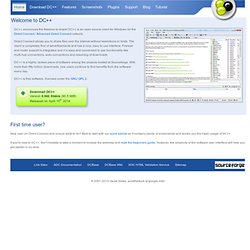 Welcome to DC++ Direct Connect allows you to share files over the Internet without restrictions or limits. The client is completely free of advertisements and has a nice, easy to use interface.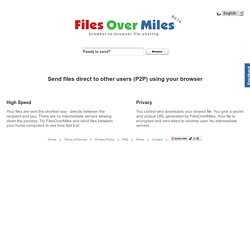 The file will continue to be available for download until this web page is closed. High Speed Privacy Your files are sent the shortest way - directly between the recipient and you. There are no intermediate servers slowing down the process. Try FilesOverMiles and send files between your home computers to see how fast it is!
"Total ease of use" -IGN "Glorious full screen HD" -Sunday Times "A potent new offering" -Engadget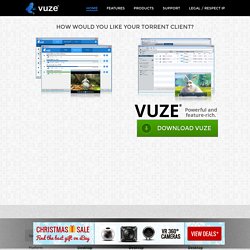 .:: Ares - [Home] Download latest version 2.1.8.3042 ::.
Cabos
Easy Search and Download Functionality Cabos is Gnutella file sharing program based on LimeWire and Acquisition. It is free software. No spyware. No adware. Guaranteed.