Shops
Amazon. eBay. Bamber Sewing Machines. Please feel free to contact Bamber Sewing Machines if you have any questions. info@bambersew.com Address If you would like drop by we would love to see you.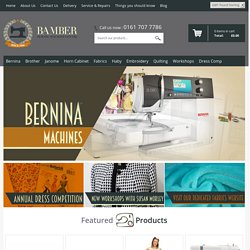 Smoke-King. Rattray's Glory Day Briar Pipe - Finish Natural Please click the above picture for more imagesRattray's Glory Day Briar Pipe - Finish NaturalThe Rattray's Glory Day pipe is a striking example of beauty and quality.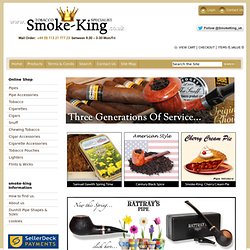 The Glory Day is based on a classic cherry wood design with an army mount fitting to the stem. What makes this pipe unique is the aluminium base, which had been laser etched with a stunning Celtic cross, which allows this pipe to be self standing.The Glory day briar pipe has a standard 9mm bore so can be used with any 9mm filter.Rattray's have gone the extra mile and provided a very special black lacquered case. Buying goods - your rights. Maplin Electronics. Tesco. B&Q. *Free delivery over £50 refers to home delivery orders placed on diy.com only.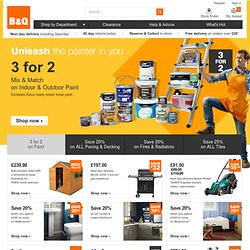 Charges refer to the value of goods being delivered and excludes delivery from stores or services. Excludes bulk delivery. †Excludes Next Day Delivered Bulky Goods. Amazon.co.uk. IKEA. We use cookies to make sure you get the best experience on our website.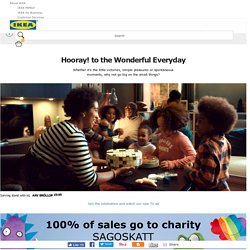 If you continue without changing your settings, you're agreeing to receive all cookies on the IKEA website. Privacy policy | Read more about cookies | Manage cookies <div class="buttonContainer"><a href="javascript:void(0);"><span class="buttonLeft">&nbsp;</span><span class="buttonCaption"><input id="lnkSearchBtnHeader" type="submit" value="Search" /></span><span class="buttonRight">&nbsp;</span></a></div> Welcome to IKEA United Kingdom.
Reviewworld. Currys. Argos. Dixons. PC World.
---