Useful Links
mezzoblue § Home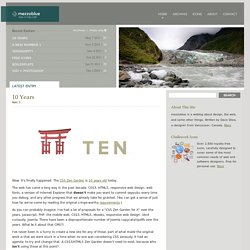 May 7 Wow. It's finally happened. The CSS Zen Garden is 10 years old today.
Molly E. Holzschlag's Blog: Welcome!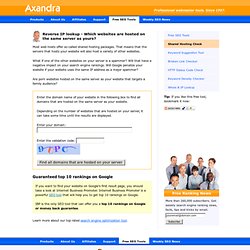 Reverse IP lookup - Which websites are hosted on the same server as yours?
Most web hosts offer so-called shared hosting packages. That means that the servers that hosts your website will also host a variety of other websites. What if one of the other websites on your server is a spammer? Will that have a negative impact on your search engine rankings. Will Google penalize your website if your website uses the same IP address as a major spammer?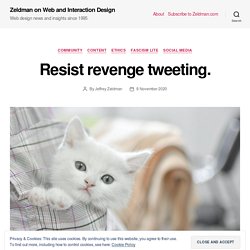 Hot Links! AS AN EVENT APART Seattle closes, and we prepare for a sold-out Boston show, we want to share some of the helpful reviews, summaries, notes, and web links that An Event Apart Seattle inspired. Please enjoy: Hot Links From An Event Apart Seattle. Filed under: Design, development, Web Design, Web Standards The Practice A List Apart № 393: Inventing & Documenting Design Patterns
Designing With Web Standards, 3rd Edition
Designing with Web Standards[1] is a web development book by Jeffrey Zeldman (third edition with Ethan Marcotte). Zeldman co-founded the Web Standards Project in 1998 and served as its director during the formative years when the project was petitioning browser makers to support standards. Zeldman left the project in 2003.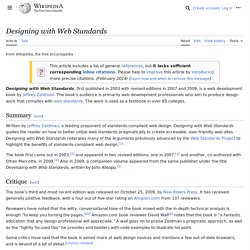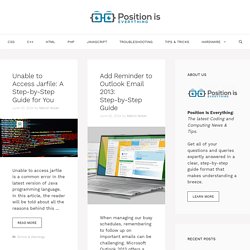 Webinars: Tools: IE Browser Standalones New Bug Demos On The Web: