Useful Links
mezzoblue § Home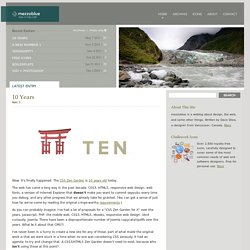 May 7 Wow. It's finally happened. The CSS Zen Garden is 10 years old today.
Molly E. Holzschlag's Blog: Welcome!
HTML 4.01 / XHTML 1.0 Reference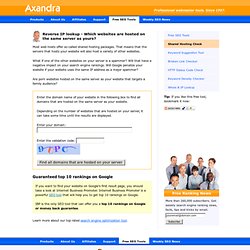 Reverse IP lookup - Which websites are hosted on the same server as yours?
Most web hosts offer so-called shared hosting packages. That means that the servers that hosts your website will also host a variety of other websites. What if one of the other websites on your server is a spammer? Will that have a negative impact on your search engine rankings. Will Google penalize your website if your website uses the same IP address as a major spammer?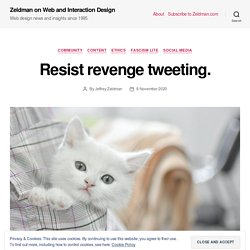 The joy of content creation (and the hazards of building in someone else's sandbox) AN INSPIRING STORY of content creation, which is also, although this particular tale ends happily, a warning about the hazards of building in someone else's sandbox. Stampylongnose makes wonderful videos about Minecraft (among other things) and is the first independent content creator in my young daughter's world. She follows him like you followed your first favorite blogger. In "1 Million Subscribers Special – From Then To Now," he shares how he became an independent video producer on the web—how he lost everything when Google arbitrarily pulled the plug—and how the community that loved him, and one great Google admin, fought to restore his work. "The independent content producer refuses to die."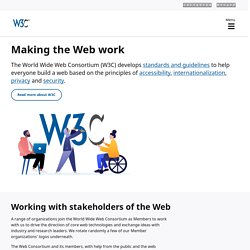 A reminder for people interested in the joint W3C/IAB "STRINT" workshop: The deadline for submitting position papers is Wednesday 15 January 2014. The workshop pages explain how to submit. The main theme of the workshop is pervasive monitoring and how (future) Internet protocols can be protected against it. See the workshop pages for additional topics and details.
Designing With Web Standards, 3rd Edition
Designing with Web Standards[1] is a web development book by Jeffrey Zeldman (third edition with Ethan Marcotte). Zeldman co-founded the Web Standards Project in 1998 and served as its director during the formative years when the project was petitioning browser makers to support standards. Zeldman left the project in 2003.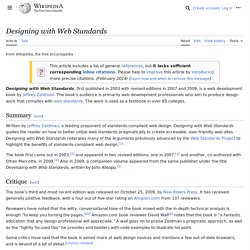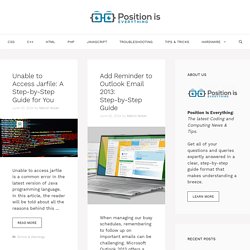 Webinars: Tools: IE Browser Standalones New Bug Demos On The Web: