Testing App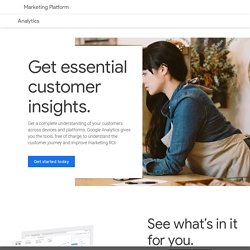 Surveillez l'activité de votre site au moment même où elle a lieu : identifiez immédiatement les éléments performants et ceux qui ne le sont pas. En savoir plus Vos investissements dans les médias sociaux méritent mieux que des tâtonnements. Procurez-vous des données et des informations directement exploitables. En savoir plus Découvrez comment vos canaux marketing interagissent pour générer des ventes et des conversions.
The Web Inspector allows you to view the page source, live DOM hierarchy, script debugging, profiling and more! Enabling the Web Inspector ¶ Safari ¶ Enable the Develop menu option in the Advanced preferences. Use the optional toolbar button, Develop menu or Inspect Element context menu to access the Web Inspector.
WebInspector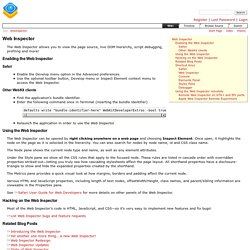 Dear BrowserLab customers, When we originally launched BrowserLab as a free service back in 2009, our customers were struggling with testing their web content across desktop browsers and platforms.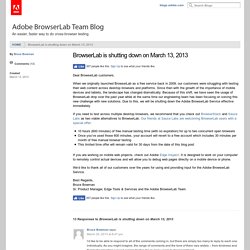 Fangs Screen Reader Emulator