Football Metrics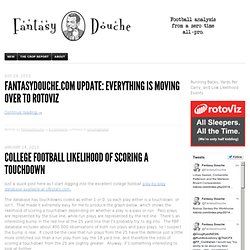 Going back to the 2005 draft, the Browns have used the following draft picks to select quarterbacks: 2012, 1st Round – Brandon Weeden 2010, 3rd Round – Colt McCoy 2007, 1st Round – Brady Quinn 2005, 3rd Round – Charlie Frye
Fantasy Douche
Cold, Hard Football Facts.com: The Truth Hurts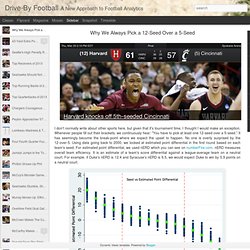 Drive-By Football
I don't normally write about other sports here, but given that it's tournament time, I thought I would make an exception. Whenever people fill out their brackets, we continuously hear: "You have to pick at least one 12-seed over a 5-seed." It has seemingly become the break-point where we expect the upset to happen. No one is overly surprised by the 12-over-5.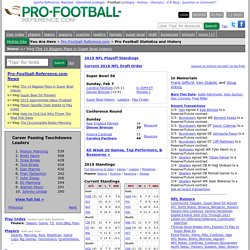 Career Passing Yards Leaders Career Rushing Yards Leaders Career Receiving Yards Leaders
Phil Steele
The Rookie Scouting Portfolio
Coach Rankings « Coaches | By The Numbers.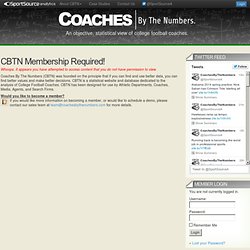 Whoops. It appears you have attempted to access content that you do not have permission to view. Coaches By The Numbers (CBTN) was founded on the principle that if you can find and use better data, you can find better values and make better decisions.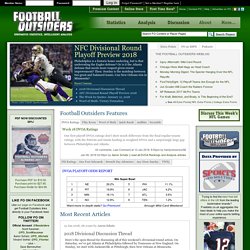 18 Apr 2014, 04:01pm by Scott Kacsmar Impact of the NFL's Kickoff Rule Change After three NFL seasons of kicking off from the 35-yard line, what has been the impact on touchbacks, returns, field position, scoring and injuries?
Football Study Hall - For Advanced College Football Statistics
Forgot password? We'll email you a reset link. If you signed up using a 3rd party account like Facebook or Twitter, please login with it instead. Join Football Study Hall