Building and Decorating
Wire Chair Love Maybe we should change the name of our site to WCL, because guess who found four awesome vintage wire chairs for the kitchen for $15 a pop? This girl (*points to self with thumbs, notices there's peanut butter on one thumb, and licks it off while beaming at pretty new chairs*) Allow me to paint you a picture of chair-finding glory. We're walking into our favorite local thrift store (Love of Jesus on Midlothian for any thrift-lovin' locals).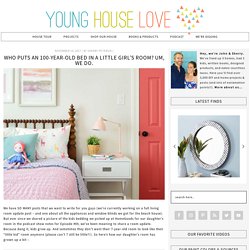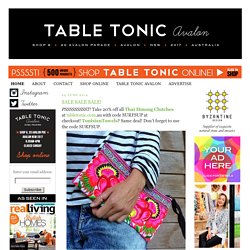 There's just something about an enormous basket, isn't there. I'm note sure about you, but I love nothing more than tossing "things" into a large vessel and ending up with a tidy house. Yes - I'M TALKING ABOUT YOU TEDDIES, DOLLIES, VERY CUTE, YET ENORMOUS MOUSE AND RANDOM SKIPPING ROPE. PS Can't wait to read on? Click to buy in Charcoal ($185) or Natural ($165).
Table Tonic
I saw this artwork by photographer Amanda Weil, in House Beautiful and I thought the idea of a transparent or translucent image printed on glass was intriguing. Old daguerreotypes were printed on glass, so the idea could be adapted for some very steampunk images. Weil makes furniture and screens as well as wall art, but for the DIY photographer, I'd look into Fracture.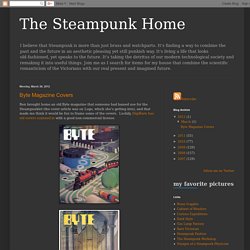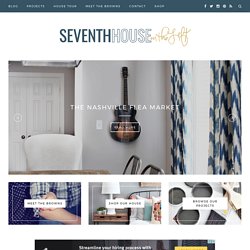 Okay, that pun (or lack of one) is just sad. Feel free to ignore it. One thing I really want to do this year is post more "organically" – blogging the way it was intended to be way back when I had my first blog back in college (I still wish I could find that). Basically, we're going to try to share more of the the random shopping trips, thoughts about the decline in curtain options, brain-dumps about my office layout and overall the completely random thoughts of a graphic designer who loves to decorate and a computer geek who's learning his way around power tools.
7th House on the Left
I didn't realize I hadn't published a blog post in nearly two months until I went to write this one. I don't think I've sit down in nearly two months either. So let me sit down and bring you all up to speed on the never-ending project. Because we're well into the seventh month of a project that was supposed to last four, but definitely not longer than six according to our contract. Fair warning, this post is full of crummy iPhone photos.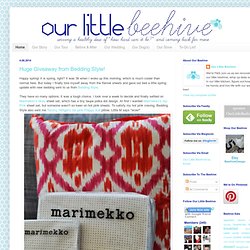 our little beehive
I know, this post is a bit overdue! Chances are you've already heard on Twitter or seen another blog post, but two weekends ago, I hosted a sleepover party at my house with Victoria , Lisa and Jenna . I've never had so many overnight guests before! We had such a wonderful time.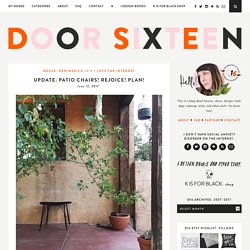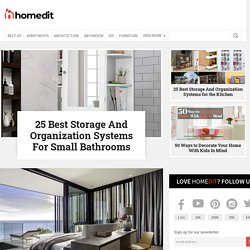 Multi-level Contemporary Residence With Picturesque Views Of Vancouver This contemporary residence is located in Vancouver, British Columbia and it's a dream home from several point of view. It's a 7,000 square foot structure designed and built by architect Craig Chevalier and Raven Inside. The Burkehill Residence has large open spaces and very stylish interior design elements.
45 Cool Sinks ~ Now That's Nifty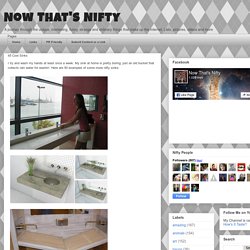 Pages This Blog Wednesday, May 12, 2010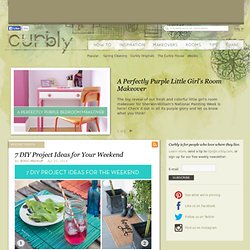 This year we're lucky to be a part of Sherwin-Williams National Painting Week! It's great fun joining a bunch of other awesome bloggers to show off the amazing impact paint has on a home. In the past, we've played it a little safe with our National Painting Week projects, sticking to neutral grays. But this year, our project packed a punch and is anything but safe. Here's a sneak peek of some of the colors we worked with: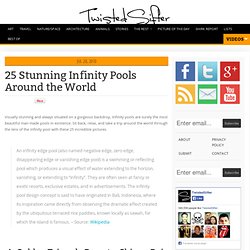 Visually stunning and always situated on a gorgeous backdrop, Infinity pools are surely the most beautiful man-made pools in existence. Sit back, relax, and take a trip around the world through the lens of the infinity pool with these 25 incredible pictures. An infinity edge pool (also named negative edge, zero edge, disappearing edge or vanishing edge pool) is a swimming or reflecting pool which produces a visual effect of water extending to the horizon, vanishing, or extending to "infinity".
When we were discussing ideas for new columns this year, I sat back and thought about what I felt was really missing from the web. I kept coming back to the idea of decorating, but I wanted to tackle something more practical and knowledge-based, rather than just inspiration. While trying to shape the column's focus I was reminded of an important lesson I learned while writing Design*Sponge at Home: photographs should teach and not just describe. I was so used to listing and linking items in a home tour, rather than using it as a teaching moment (to explain how and why the things in a room worked), that I was missing a chance to really help readers (and myself) gain more design confidence and practical decorating skills.
27 Sparkling Gold And Copper Easter Décor Ideas I think that gold is one of the traditional colors in holiday décor, and especially in Easter décor. This color is ideal for Easter décor, it looks natural and refined. Add gold placemats, napkins or napkin rings and gold vases with spring flowers – and your table setting would shine! Decorating eggs in gold or copper colors is a cool idea – these eggs would look chic, unexpected and cool! Combine them with chalkboard ones for a contrast.