Building and Decorating
He's here! We're thrilled to introduce the newest member of our family, baby Teddy! On Wednesday, April 16th at 8:51 am, Theodore Freeman Petersik was born wielding a tiny drill weighing in at 8 lbs on the dot and measuring 19.5 inches long. We're crazy in love with him, including Clara who just can't stop kissing and snuggling "her baby." Especially when he whimpers or coos, it becomes her personal mission to soothe him.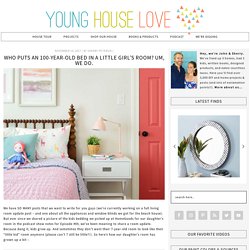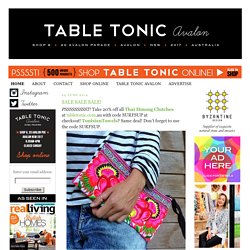 There's just something about an enormous basket, isn't there. I'm note sure about you, but I love nothing more than tossing "things" into a large vessel and ending up with a tidy house. Yes - I'M TALKING ABOUT YOU TEDDIES, DOLLIES, VERY CUTE, YET ENORMOUS MOUSE AND RANDOM SKIPPING ROPE. PS Can't wait to read on? Click to buy in Charcoal ($185) or Natural ($165).
Table Tonic
I saw this artwork by photographer Amanda Weil, in House Beautiful and I thought the idea of a transparent or translucent image printed on glass was intriguing. Old daguerreotypes were printed on glass, so the idea could be adapted for some very steampunk images. Weil makes furniture and screens as well as wall art, but for the DIY photographer, I'd look into Fracture.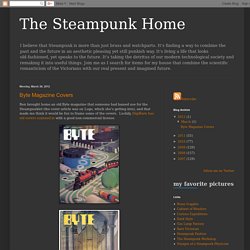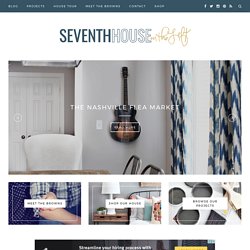 In honor of Tax Day, I'm going to delve into the most exciting thing ever… filing! I don't know if you caught that, but that was supposed to come across as sarcastic. Though, I do actually think it's kind of fun. I'm weird like that.
7th House on the Left
I didn't realize I hadn't published a blog post in nearly two months until I went to write this one. I don't think I've sit down in nearly two months either. So let me sit down and bring you all up to speed on the never-ending project. Because we're well into the seventh month of a project that was supposed to last four, but definitely not longer than six according to our contract. Fair warning, this post is full of crummy iPhone photos.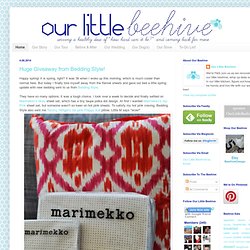 our little beehive
I know, this post is a bit overdue! Chances are you've already heard on Twitter or seen another blog post, but two weekends ago, I hosted a sleepover party at my house with Victoria , Lisa and Jenna . I've never had so many overnight guests before! We had such a wonderful time.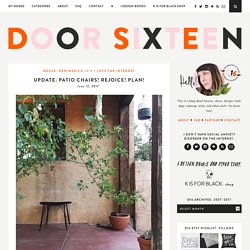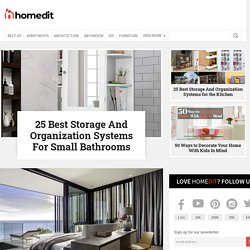 Vintage Door Knobs And How To Give Them A New Purpose It's been a while since I haven't seen people who have door knobs in their homes or apartments. To be honest, I really like them and since I was a child I wondered how they functioned. Now their time has passed.
45 Cool Sinks ~ Now That's Nifty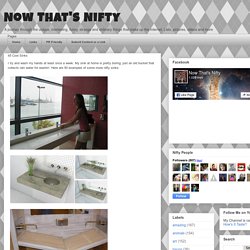 Pages This Blog Wednesday, May 12, 2010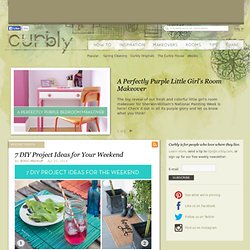 This year we're lucky to be a part of Sherwin-Williams National Painting Week! It's great fun joining a bunch of other awesome bloggers to show off the amazing impact paint has on a home. In the past, we've played it a little safe with our National Painting Week projects, sticking to neutral grays. But this year, our project packed a punch and is anything but safe. Here's a sneak peek of some of the colors we worked with: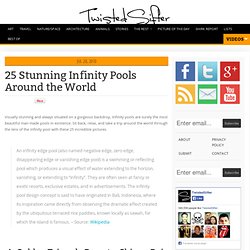 Visually stunning and always situated on a gorgeous backdrop, Infinity pools are surely the most beautiful man-made pools in existence. Sit back, relax, and take a trip around the world through the lens of the infinity pool with these 25 incredible pictures. An infinity edge pool (also named negative edge, zero edge, disappearing edge or vanishing edge pool) is a swimming or reflecting pool which produces a visual effect of water extending to the horizon, vanishing, or extending to "infinity".
This week's radio show was a reader request: tips for beating procrastination and being more productive. I think it's safe to say that all of us struggle with productivity, time-management and procrastination at one point or another. While most of us know how to "get things done" in the deadline sense of the of the word, most us also want to find a way to avoid those last-minute situations and get work done on a schedule that feels calmer and more in control.
27 Sparkling Gold And Copper Easter Décor Ideas I think that gold is one of the traditional colors in holiday décor, and especially in Easter décor. This color is ideal for Easter décor, it looks natural and refined. Add gold placemats, napkins or napkin rings and gold vases with spring flowers – and your table setting would shine! Decorating eggs in gold or copper colors is a cool idea – these eggs would look chic, unexpected and cool! Combine them with chalkboard ones for a contrast.