Webcomics
Patbird & Galesaur - enter lemon
Post-it Note Stories
pictures for sad children
Awkward Adventures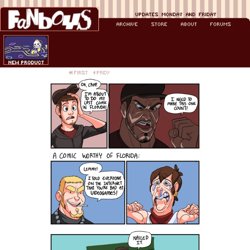 posted 04-01-2013 at 12:00 am Disregard the last panel. I'm sure our newest cast member, N.P.H., will enjoy a long, loved career as himself, and nothing will ever change that. I'm pretty sure that is what is going to happen! This wasn't intended to be an April Fools comic, but you can take it as one if you'd like.
F@NB0Y$ - Better Than [insert name of game] updates M and F
emily Joey and I started making news posts in early 2008, but we didn't have archives for them until now! So I'm going to repost here some of my old links here: Society in Decline:Intrastate Commerce - yet more evidence that the USA (in general) has done a better job holding on to great midcentury signage. Year 2008 in Photographs - the Boston Globe's The Big Picture has a three-part best of series, this is part one.
a softer world: 75
Breakfast + Saddest Turtle
the WAREHOUSE webcomic
xkcd: Barrel - Part 1
The Perry Bible Fellowship
Ctrl+Alt+Del - The inside scoop (2007-05-30)
Wednesday, May 30, 2007 | 01:42 PM | by Tim I play Vanguard pretty much every night, but Turbine sent me a copy of Lord of the Rings Online, so I've been sneaking a bit of that in between. I think it's only fair that I reserve my judgments until I've gotten to at least level ten with my little Dorf Guardian. But initial impressions are pretty decent. I really like the textures in the game. At highest quality they're colorful, sharp and attractive.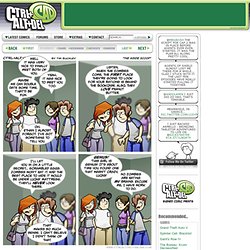 Mice | Vlad The Vegan