Wordpress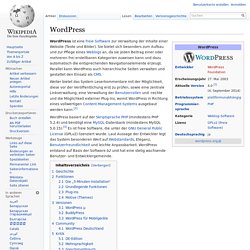 WordPress ist eine freie Software zur Verwaltung der Inhalte einer Website (Texte und Bilder). Sie bietet sich besonders zum Aufbau und zur Pflege eines Weblogs an, da sie jeden Beitrag einer oder mehreren frei erstellbaren Kategorien zuzuweisen kann und dazu automatisch die entsprechenden Navigationselemente erzeugt. Parallel kann WordPress auch hierarchische Seiten verwalten und gestattet den Einsatz als CMS. Weiter bietet das System Leserkommentare mit der Möglichkeit, diese vor der Veröffentlichung erst zu prüfen, sowie eine zentrale Linkverwaltung, eine Verwaltung der Benutzerrollen und -rechte und die Möglichkeit externer Plug-ins, womit WordPress in Richtung eines vollwertigen Content-Management-Systems ausgebaut werden kann.
WordPress
WordPress is web software you can use to create a beautiful website or blog. We like to say that WordPress is both free and priceless at the same time. The core software is built by hundreds of community volunteers, and when you're ready for more there are thousands of plugins and themes available to transform your site into almost anything you can imagine. Over 60 million people have chosen WordPress to power the place on the web they call "home" — we'd love you to join the family.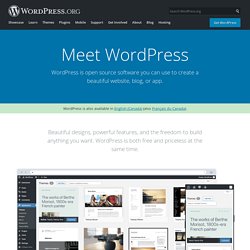 Plugins can extend WordPress to do almost anything you can imagine. In the directory you can find, download, rate, and comment on all the best plugins the WordPress community has to offer. bbPress Download bbPress is forum software, made the WordPress way BuddyPress Download Social networking in a box.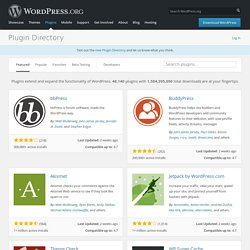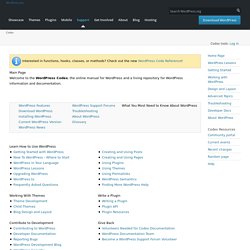 WordPress.org Ready to get started?Download WordPress Codex Codex tools: Log in
de.WordPress.com Forums
Wordpress Hacks & Plugins