Web Broadcasting Stream
Free Movie Online Streams
Video on Demand & Onlinevideothek
Web Broadcasting Live Produktion
Diese Kategorie beinhaltet Fernsehsendungen (Audio-visuelle Beiträge), die ausschließlich oder vorwiegend über das Internet verbreitet werden.
Kategorie: Internetfernsehen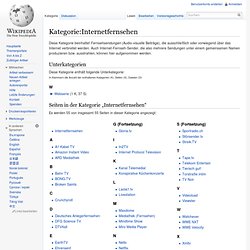 Justin.tv - Streaming live video broadcasts for everyone
Seeon.tv
SeeOn.tv HD Video Network
Music is life, I never found anyone who's life isn't influenced by Music.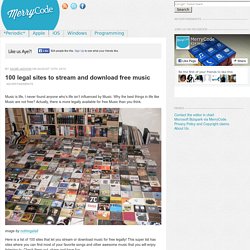 From The Official TWiT Wiki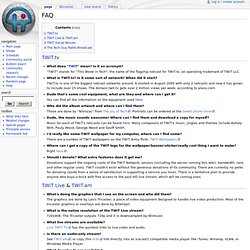 FAQ - The Official TWiT Wiki
The TWiT Netcast Network, which is the operating trade name of TWiT LLC, is a podcast (although TWiT uses the term netcast) network founded by technology broadcaster and author Leo Laporte and run by CEO Lisa Kentzell CEO and News director Mike Elgan. The network began operation in April 2005 with the launch of This Week in Tech. Security Now was the second podcast on the network, debuting in August of that year.
TWiT.tv