Umwelt und Natur
Observing the Earth
Understanding Our Planet / Observing the Earth
You have reached a trail on trailmeme.com ( learn more ). To blaze your own trails, get your own FREE account! The End of the World A huge trail about how the world might end
The End of the World on Trailmeme
economic-collapse.jpg (JPEG-Grafik, 600 × 492 Pixel)
The evolutionary history of life on Earth traces the processes by which living and fossil organisms have evolved since life on the planet first originated until the present day. Earth formed about 4.5 Ga (billion years ago) and life appeared on its surface within one billion years.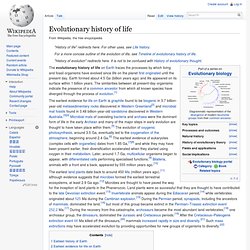 Carbon Calc
Willkommen beim KATALYSE Umweltlexikon!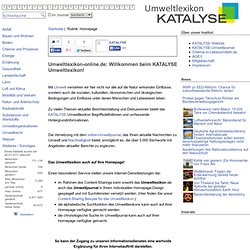 Startseite | Rubrik: Homepage
Startseite
Die Umweltdatenbank verschafft Ihnen einen Überblick über die Unternehmen und Aktivitäten, die sich in Deutschland (D), Österreich (A) und der Schweiz (CH) mit dem Thema Umwelt befassen. Hierzu gehören Regenerative Energien (Alternative Energien, Solartechnik, Fotovoltaik, Sonnenenergie, Solarenergie, Solarthermie, Geothermie, Windkraft, Windenergie, Wasserkraft, Meeresenergie, Biogas, Biomasse, Photovoltaik, Wärmepumpen) Umweltschutz (Recycling, Aufbereitung, Wiederverwertung, Sanierung, Abwassertechnik, Klärtechnik, Energiespartechnik) und weitere Themen Umweltmanagement (Umweltmanagementsysteme, ISO 14001, Öko-Audit, (Oeko-Audit), Zertifizierung, Zukunftsenergie, Jobs, Stellenangebote, Termine, Adressen)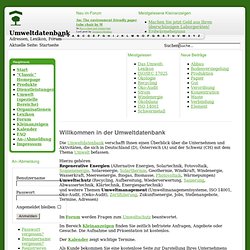 Natur und Umwelt | Ökologie, Natur und Umwelt
greenpeace magazin: Home
Globaïa :: Creation | Research | Communication
››› Go directly to the maps ››› The Anthropocene: A primer.
A Cartography of the Anthropocene