Twitter Tools
TwitterPoster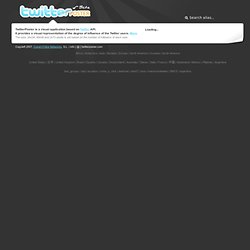 TwitterPoster is a mashup created from Twitter, the microblogging service owned by Obvious LCC (Blogger Xanga, Odeo). Inspired by 'The Million Dollar Homepage' and the populars tagclouds, the service generates a mosaic with the images of users who have a greater number of followers in Twitter. Each poster have 5 photos of 72x72 pixels showing at 5 users with more followers, 10 images of 48x48 pixels for those between the positions 6 and 15 (both inclusive) and XXX images of 24x24 pixels for those who are on the position 16 to 538. TwitterPoster plays with the original meaning of the word "poster" and the blogger meaning of word "post" and may also understood poster as the person who posts (blogger). The application has been created by Come'n'Click Networks, S.L., the same company who manages the spanish blogging platform Bitacoras.com and the mashup job Laburo.
Twitter is supposed to be nothing more than a space for people to offer short thoughts on any given topic. Unfortunately for those in the public eye, Twitter is proving why certain folk shouldn't be allowed to share anything without proper supervision. In a rundown of some of the biggest Twitter failures of all time, we see athletes, celebrities, politicians, and even your average fool fall victim to sexism, racism, arrogance, ignorance, and in some cases, their unchecked libidos. Be forewarned: Quite a few of the included tweets aren't politically correct. Still, just about all are worth pointing and laughing at.
The 100 Biggest Twitter Fails of All Time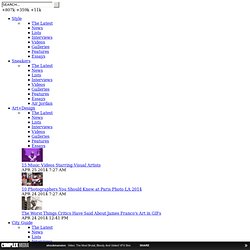 ManageFlitter - Twitter Account Management - Over 575 Million Unfollowed
PostPost - The Twitter strip search tool
HashTracking.com | Twitter Hashtag Tracking and Analytics
Twitterfall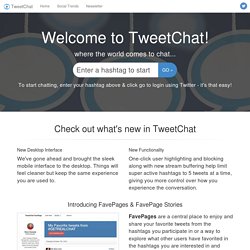 Sign in to TweetChat. Signup with Twitter if you don't have an account. Our login securely authenticates you with Twitter.
TweetChat
Listorious: Twitter people search and lists directory
monitter : real time, live twitter search and monitoring
Locate the people who are tweeting near to you on the map. Find out where are they and what they are tweeting - WhereTweeting.com
Top Twitter Pic Trends and Users
PicFog - Quick Image Search
What is a Twitter hashtag? A hashtag is a way to unite global Tweets around some particular topic. Basically, these are tags that that help those who seek similar content discover your Tweets. According to the official source: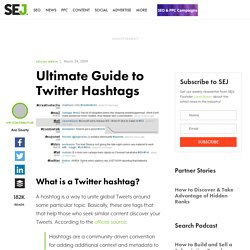 Ultimate Guide to Twitter Hashtags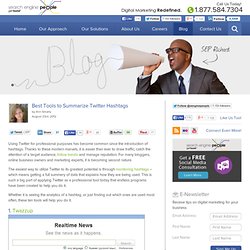 Best Tools to Summarize Twitter Hashtags
Using Twitter for professional purposes has become common since the introduction of hashtags. Thanks to these modern marvels, it is easier than ever to draw traffic, catch the attention of a target audience, follow trends and manage reputation. For many bloggers, online business owners and marketing experts, it is becoming second nature. The easiest way to utilize Twitter to its greatest potential is through monitoring hashtags – which means getting a full summery of data that explains how they are being used. This is such a big part of applying Twitter as a professional tool today that endless programs have been created to help you do it. Whether it is seeing the analytics of a hashtag, or just finding out which ones are used most often, these ten tools will help you do it.
Tweepz.com - search, find and discover interesting people on twitter
Twitcaps: Real-Time Twitter Image Search
TweetMeme - Search and Retweet the Hottest Stories on Twitter
Top Twitter Pic Trends and Users
TOP 50 LIST OF COMMUNITY MANAGER ACCOUNTS ON TWITTER
Graphin' Your Stats
Buffer is a smarter way to Tweet
TweetDeck by Twitter
Twitter Directory and Search, Find Twitter Followers
analyzing the connections between friends and followers
Tools to Boost Your Social Media Productivity » SocialOomph.com
Twitpic - Share photos and videos on Twitter
Twitter Stats by Twitter Counter
Get Twitter Followers | Directory & Location Tools
Who Unfollowed Me on Twitter? | Friend or Follow
This site provides a simple bookmarking service. We follow your twitter feed, and whenever a status you tweet or re-tweet contains URLs, we add them to your favorite bookmarking service: Delicious, Pinboard, Diigo, historious, Instapaper, Pocket (Read It Later), or your own Scuttle server. Optionally, bookmark URLs in @replies to you, and in tweets you mark as Favorites.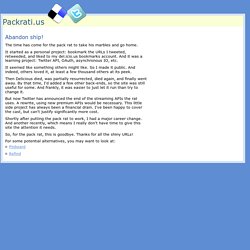 Packrati.us - Bookmark your Twitter links
Twitter Guide Book – How To, Tips and Instructions by Mashable
Map your Twitter Followers
SocialBro - Explore your Twitter community
Although Lists isn't a new concept (Friendfeed has had them for months) they have proven to be a great addition to Twitter. Lists make it easier than ever to categorize users and curate content for your followers and yourself. The ability to create lists does indeed add fantastic value to Twitter, and lists can even be grabbed as an embeddable widget that can easily be customized and added to your personal website. Looking for cool twitterers for your lists?
5 awesome Twitter lists and 25 cool geeks worth listing | Royal Pingdom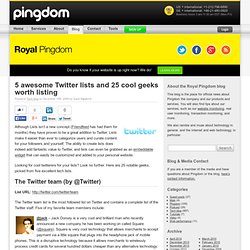 Twimbow - Colored Thoughts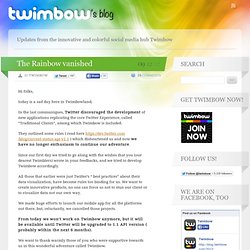 The Rainbow vanished Hi folks, today is a sad day here in Twimbowland,
Commun.it - Community Management for Twitter that Makes a Difference
Twitter is immensely useful as a utility for joining in the global conversation and sharing thoughts, opinions, information, and media. But for new users, there's also a fairly steep learning curve. For many people new to Twitter, the site doesn't immediately "make sense" and it can be a bit daunting. But there are things those users can do to make the service more useful from the get go. Below are five steps for new users to take in order to make the Twitter experience more enjoyable from the beginning. New users have both third party services and built-in tools at their disposal to make Twitter work for them, and this post highlights some of the best.
Twitter for Beginners: 5 Steps for Better Tweeting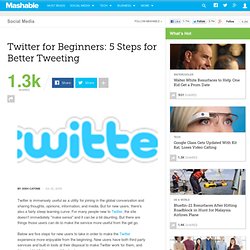 UID - What's Up?!
TOP 50 LIST OF COMMUNITY MANAGER ACCOUNTS ON TWITTER
This is a list of notable Twitter services and applications. Twitter's ecosystem of applications and clients crossed one million registered applications in 2011[1] up from 150,000 apps in 2010. These Twitter apps were built by more than 750,000 developers around the world.[2] A new app is registered every 1.5 seconds, according to Twitter. These various services and applications are designed to work with or enhance the microblogging service Twitter. They are designed with various goals – many aim to improve Twitter's functionality while others set out to make the service more accessible, particularly from other devices. Some applications allow users to send messages (called tweets) directly while others give users the ability to create more complex tweets which they then have to manually post through Twitter itself.
List of Twitter services and applications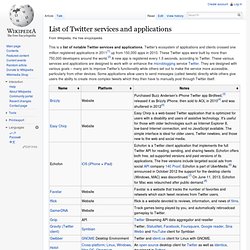 Slipstream for Twitter.com
twittermood.org
t.co / Twitter
How Twitter Stores 250 Million Tweets a Day Using MySQL