Tattoos
dragon-tattoo.jpg (JPEG-Grafik, 530 × 648 Pixel)
13 Creepiest Anatomical Tattoos
3/29/2010 under Misc - by Grace Murano - TAGS: strange tattoos If you like this, there is a whole flickr set called Street Anatomy dedicated to anatomical tattoos. Female reproductive system tattoo. Baby fetus tattoo. Hand tattoo. Heart cancer tattoo designed by Leah Neuhauser.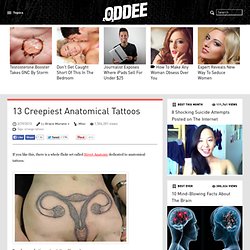 Tattoo-Voting
12 Coolest Practical Tattoos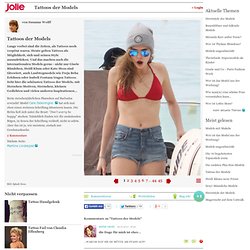 Lange vorbei sind die Zeiten, als Tattoos noch verpönt waren. Heute gelten Tattoos als Möglichkeit, sich und seinen Style auszudrücken. Und das machen auch die internationalen Models gerne - nicht nur Gisele Bündchen, Heidi Klum oder Kate Moss sind tätowiert, auch Laufstegmodels wie Freja Beha Erichsen oder Isabeli Fontana tragen Tattoos. Seht hier die schönsten Tattoos der Models, mit Herzchen-Motiven, Sternchen, kleinen Gedichten und vielen anderen Inspirationen... Motiv seitlich auf ihren Rippen, das den wenig optimistischen Text zeigt: "The day that I die will be by far the most beautiful day I ever lived".
Tattoos der Models - Jolie.de
Tattoos, body art, tattoo pictures: Every Tattoo Magazine