Organisierung & Tools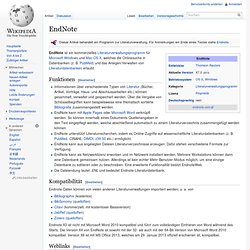 EndNote ist ein kommerzielles Literaturverwaltungsprogramm für Microsoft Windows und Mac OS X , welches die Onlinesuche in Datenbanken (z. B. PubMed ) und das Anlegen/Verwalten von Literaturdatenbanken erlaubt.
EndNote
Neu in EndNote X6
Adept Scientific GmbH - The Technical Computing People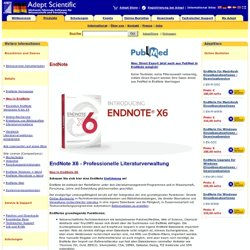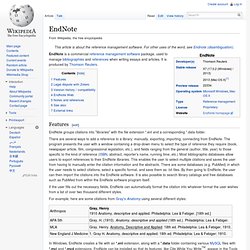 EndNote is a commercial reference management software package, used to manage bibliographies and references when writing essays and articles. It is produced by Thomson Reuters . [ edit ] Features
EndNote
ZotFile :: Firefox Add-ons
ZotFile
ZotFile Reader
ZotFile Reader :: Firefox Add-ons
Blog » Blog Archive » Zotero & Wikipedia: Perfect Together
We are pleased to announce that Zotero users can now automatically grab references mentioned in Wikipedia using the popular online encyclopedia's native citation format. The release of Zotero 1.0 Beta 4 also includes Wikipedia Citation Templates as a new export format to add references into Wikipedia.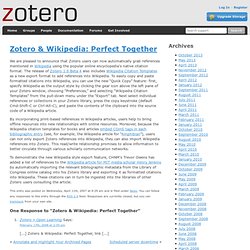 Personal Information Manager
InfoRapid - Software für Projektmanagement, MindMaps, Wissensmanagement, Dokumentenmanagement, Dokumentenverwaltung - Freeware von Straub Softwareentwicklung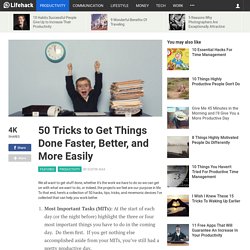 We all want to get stuff done, whether it's the work we have to do so we can get on with what we want to do, or indeed, the projects we feel are our purpose in life.
Mind-Map & Brainstorming / Mindmapping
Planung + Organisation (~en)