Online Remote Apps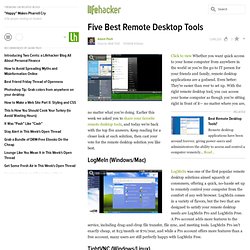 SExpand Click to view Whether you want quick access to your home computer from anywhere in the world or you're the go-to IT person for your friends and family, remote desktop applications are a godsend. Even better: They're easier than ever to set up.
Five Best Remote Desktop Tools
Remote Access Software (RAS) allows a user to remotely administer another computer through a GUI (Graphical User Interface). RAS software usually falls into three categories: Attended (someone must be present on the remote machine) Unattended Self-hosted RPC proxy servers (middleware for accessing firewall-protected networks).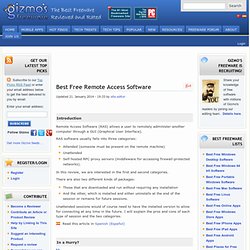 Remote Support & Training Help your users and students right from your computer. Get remote control, use laser pointer, send/receive files and show your own desktop for instructions. Remote Office & Administration Get to your office/home computers from anywhere, anytime.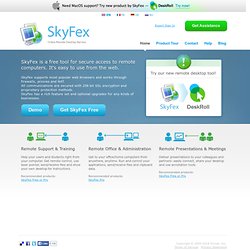 SkyFex Remote Desktop - das kostenlose webbasierte Remote-Support-Tool
Fernzugriff und Fernverwaltung für Computer
unnamed pearl
You have a dream. To be in two places at once. For example, to go on vacation and be in front of your home computer at the same time. One. Create your LogMeIn account.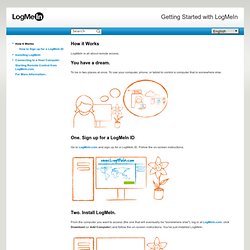 Getting Started - How it Works
unnamed pearl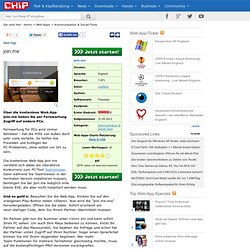 join.me - Web-App
Fernwartung für PCs wird immer beliebter - hat die Hilfe von außen doch sehr viele Vorteile. So helfen Sie Freunden und Kollegen bei PC-Problemen, ohne selbst vor Ort zu sein. Die kostenlose Web-App join.me versteht sich dabei als interaktive Konkurrenz zum PC-Tool TeamViewer.