Online image editor
The Rasterbator creates huge, rasterized images from any picture. Upload an image, print the resulting multi-page pdf file and assemble the pages into extremely cool looking poster up to 20 meters in size. The Rasterbator is very easy to use. You can either upload a file from your computer or use any file that is publicly available in the Internet. After you have cropped the image and selected a desired size, the rasterbated image will be sent to you as an easily printable pdf file. Using The Rasterbator requires that you have Adobe Flash Player 7 and Adobe Reader (or other pdf viewer).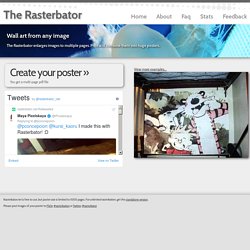 myImager.com - Your Everything Online Image Editor
Edit your photos - Google+ Help
Photoshop Express Editor Does your photo need a quick fix? Crop, straighten, adjust color, and touch up imperfections. Do you need a creativity fix?
Edit Photos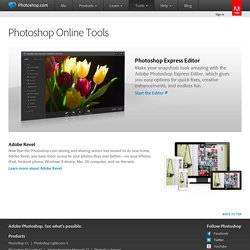 Moderator-Hilfe
Getting a little bored how your photos are presented online? How about injecting some fun and humor into it. You don't really need to be Photoshop literate to edit and add effects into your photos. There're some really great sites out there that allows you to add effects to your photo by using their existing effect-templates.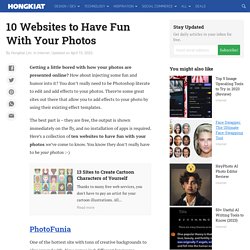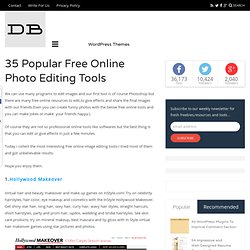 35 Popular Free Online Photo Editing Tools | DesignBeep
We can use many programs to edit images and our first tool is of course Photoshop but there are many free online resources to edit,to give effects and share the final images with our friends.Even you can create funny photos with the below free online tools and you can make jokes or make your friends happy:) Of course they are not so professional online tools like softwares but the best thing is that you can edit or give effects in just a few minutes. Today i collect the most interesting free online image editing tools-I tried most of them and got unbelievable results. Hope you enjoy them.