Linux Professionell
redhat.com | The World's Open Source Leader
Main Page - KVM
Kostenloses Testsystem auf redhat
SUSE Linux Enterprise Server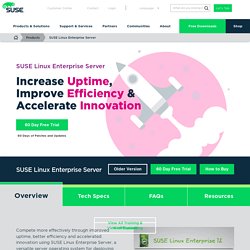 More features, more options.
Kostenlose Spielwiese auf SLES
Server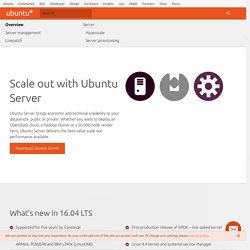 Choose from the most popular public clouds Want the power of Ubuntu Server in the public cloud? Ubuntu Cloud Guest offers all the goodness of Ubuntu Server, specially tailored for public cloud infrastructures and without any licence restrictions. We provide images for more public cloud providers than anyone else and we make sure they're kept up-to-date. That means you can choose the very best software, hardware and services to meet your needs.
Virtualisation
Log in / Register Virtual Machine Builder Registered 2008-09-02 by Soren Hansen Install virtual machines in a snap without ever actually booting a virtual machine! If you're interested in development of VMBuilder, join the vmbuilder team here on launchpad and subscribe to the mailing list! http://launchpad.net/~vmbuilder/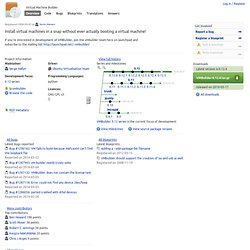 Virtual Machine Builder in Launchpad
Collax Flexible IT for your business